 Stock research.
Ziggma's stock research tools have been designed by seasoned financial analysts. It gives you a number of crucial benefits for your stock research.
Key performance indicators (KPI) that really matter

Industry-specific KPIs to give you an edge

Zoom in on strengths and weaknesses
A more efficient research process thanks to clear and intuitive data visualizations.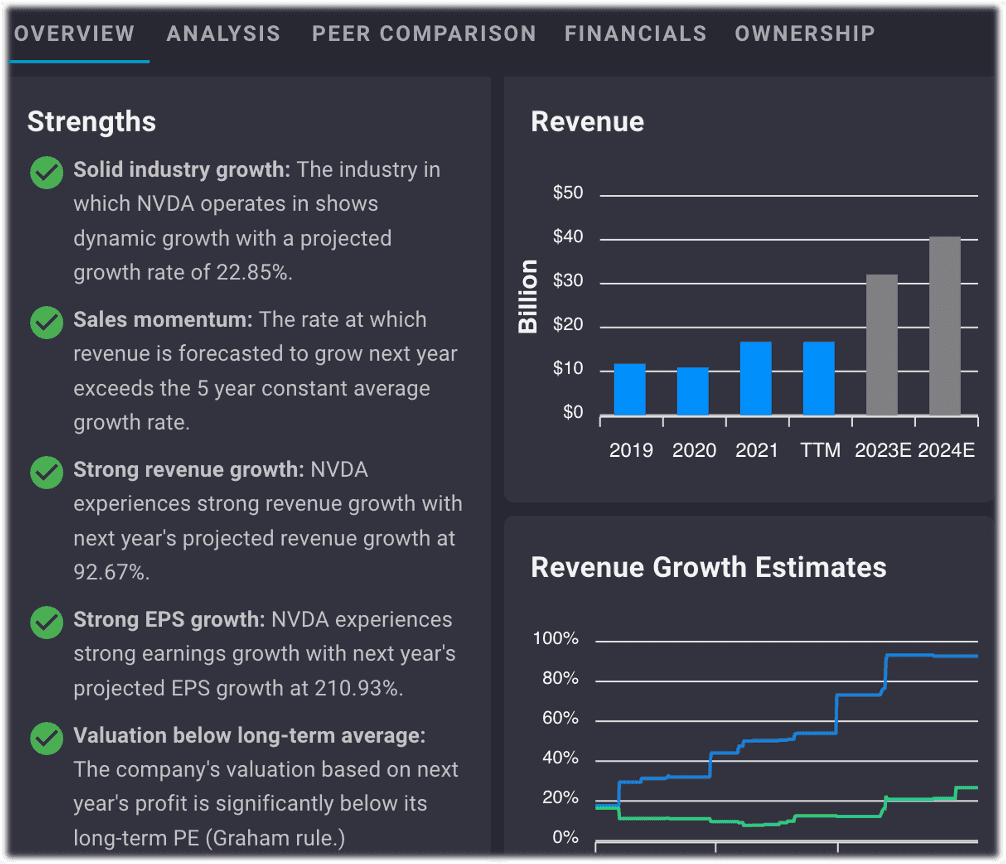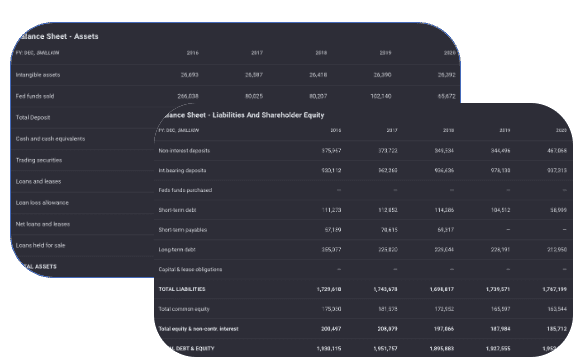 Data quality
Institutional grade financial data.
Ziggma's free company profile pages have all the company financial data you need for your stock research.
Thanks to our experience as financial analysts, we display the key performance indicators (KPIs) and financial information that really matters. Sometimes these things seem trivial, but putting the income next to the cash flow statement just makes a whole lot of sense.
Our mission is to level the playing field for private investors. Free professional-grade stock research tools are just the beginning.
Industry specific KPIs
Industry specific key performance indicators
Informed investors are aware that companies in certain industries, such as banking, real estate and insurance, must be analysed using custom key performance indicators.
EBITDA does not apply to banks. Net interest income does.
For insurance companies technical profit or claims ratios is key.
And a REIT's leverage is generally measured by the LTV (Loan-to-value) and not Net Debt to EBITDA.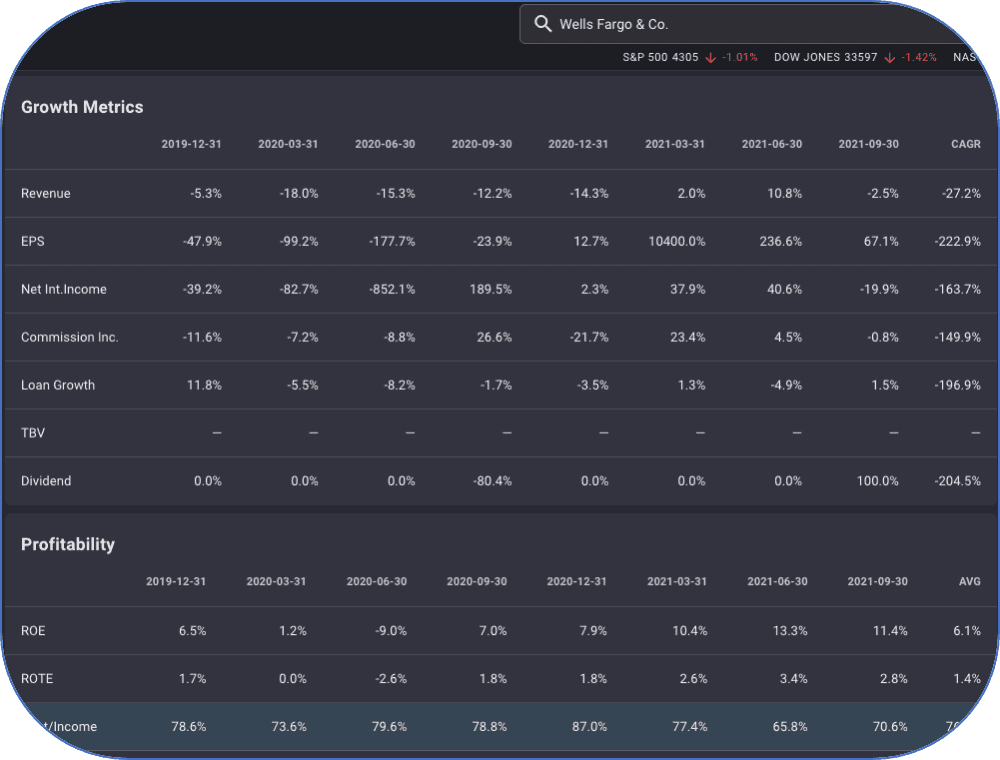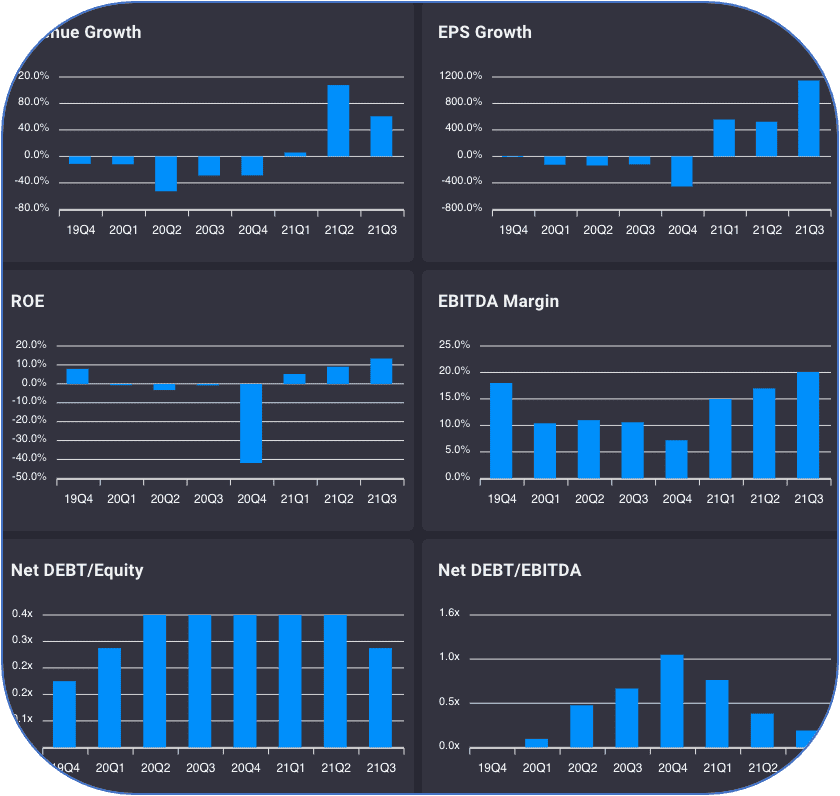 Annual and quarterly time series data
Access annual and quarterly data and estimates.
We present stock and company specific KPIs in intuitive time series tables. Separate tables for Valuation, Growth, Profitability and Financial Position will help you find quickly what you are looking for.
Ziggma users get both annual and quarterly data on the free plan, making Ziggma the best value proposition of any stock research tools in the market.
Feeling overwhelmed by the volume of financial data? We got your covered thanks to our proprietary stock research and Ziggma Stock Scores.