 Technology-enabled stock research.
Gain an edge with Ziggma's algorithm-powered fundamental stock research.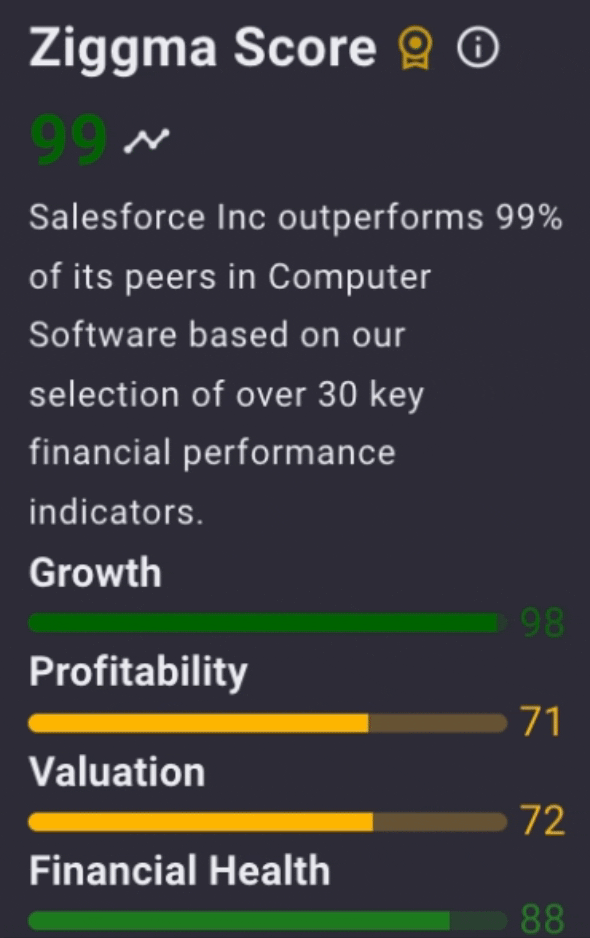 Algorithm-powered, fundamental stock research
Gain an edge in your stock research
Ziggma's stock scorecards let you identify "best-in-class" stocks in a matter of seconds. 
By combining the expertise of financial analysts and programmers, we developed a proprietary algorithm that ranks over 3,000 US stocks against their industry peers on a scale of 0-100. It captures time-series data of over 40 key performance indicators for growth, profitability, valuation and financial strength.
With this feature, Ziggma democratizes algorithm-powered, fundamental stock research for private investor. 
Data quality
Institutional-grade financial data.
Ziggma's free company profile pages have all the data you need for your stock research.
They display key performance indicators in a well-structured manner by growth, valuation, profitability and financial strength. As is the case in institutional research reports.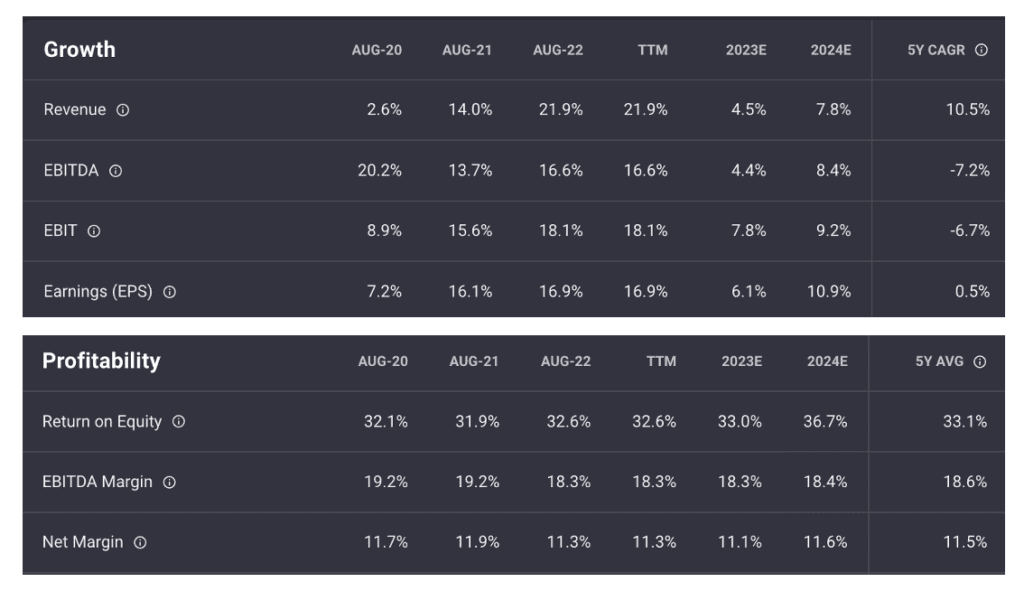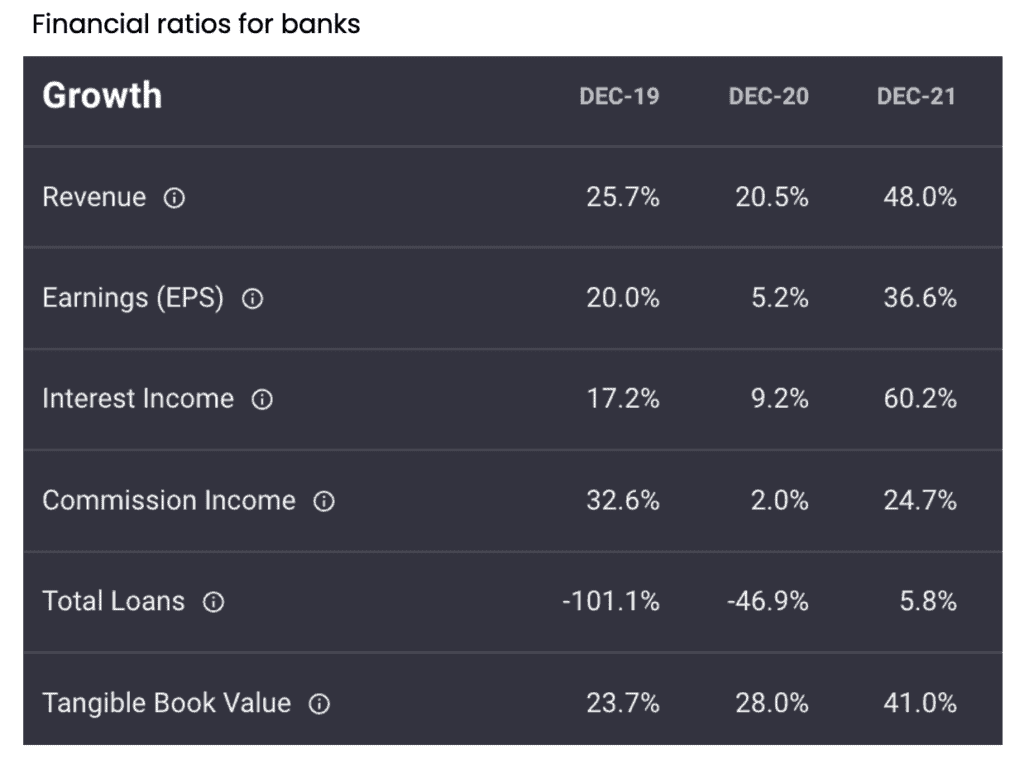 Unique industry-level data
Industry-specific financial ratios
For certain industries, such as banking or real estate, conventional metrics do not apply.
For banks, be sure to look at interest income. There is no EBITDA.
Don't settle for less. Get best-in-class financial information on Ziggma.
Quarterly data
Free access to annual and quarterly data.
Looking for short-term trends in the data?
We got you covered with quarterly data, both as time series and visuals.
If you want to be sure to capture all relevant data points, check out our proprietary stock research and Ziggma Stock Scores.