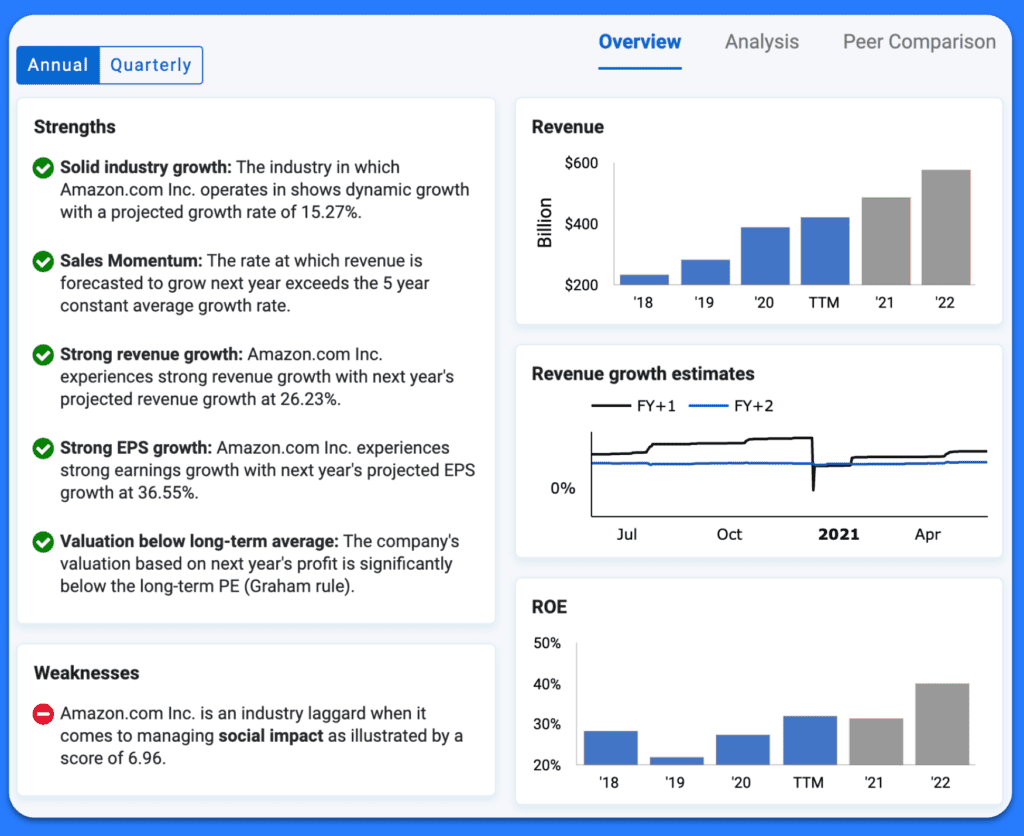 Fundamental analysis.
Financial data curated by seasoned financial analysts and industry specific key performance indicators for banks, real estate and insurance.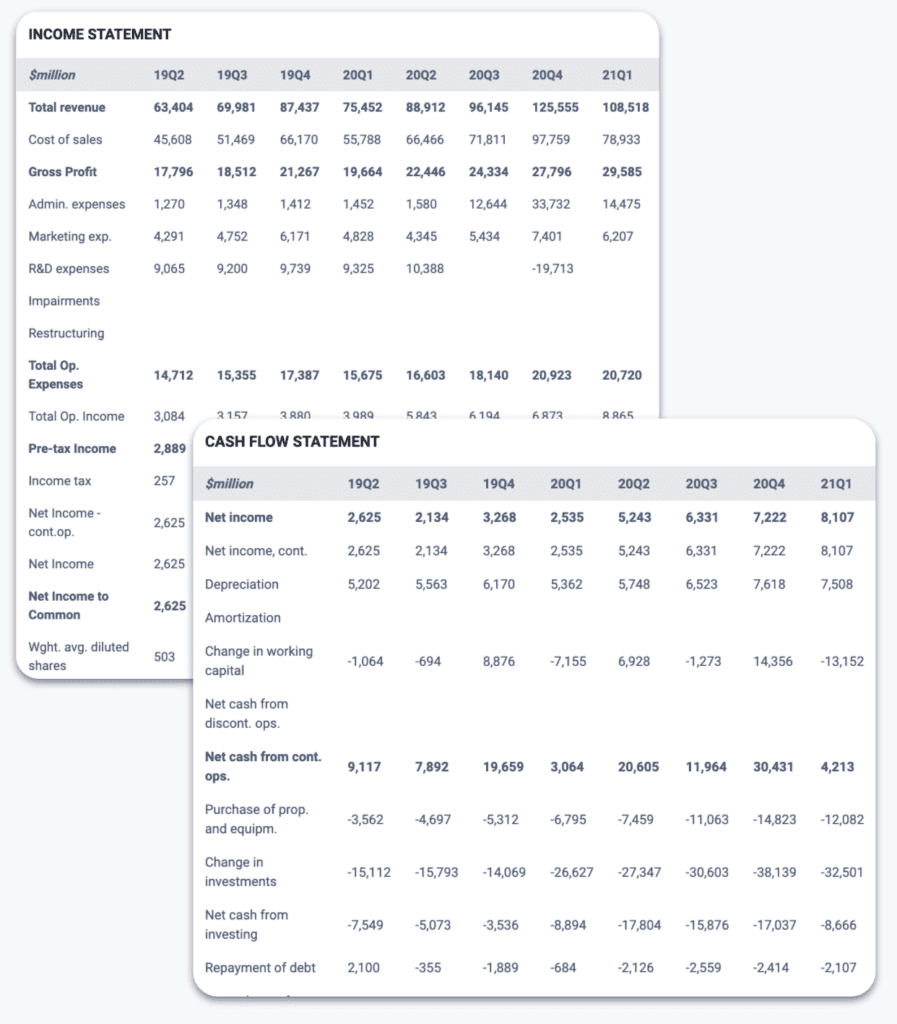 Data Quality
Institutional grade financial data.
The Ziggma company profile pages have all the company financial data you need for your fundamental analysis. We curate the financial data in much the same way we used to do as research analysts for institutional clients.
Our financial data analysts have selected the key performance indicators (KPIs) and financial information that matter. Only on Ziggma you custom financial ratios for real estate, banking and insurance. We provide professional grade data at a price that is affordable for any portfolio size.
Our clear objective is to level the playing field for active private investors.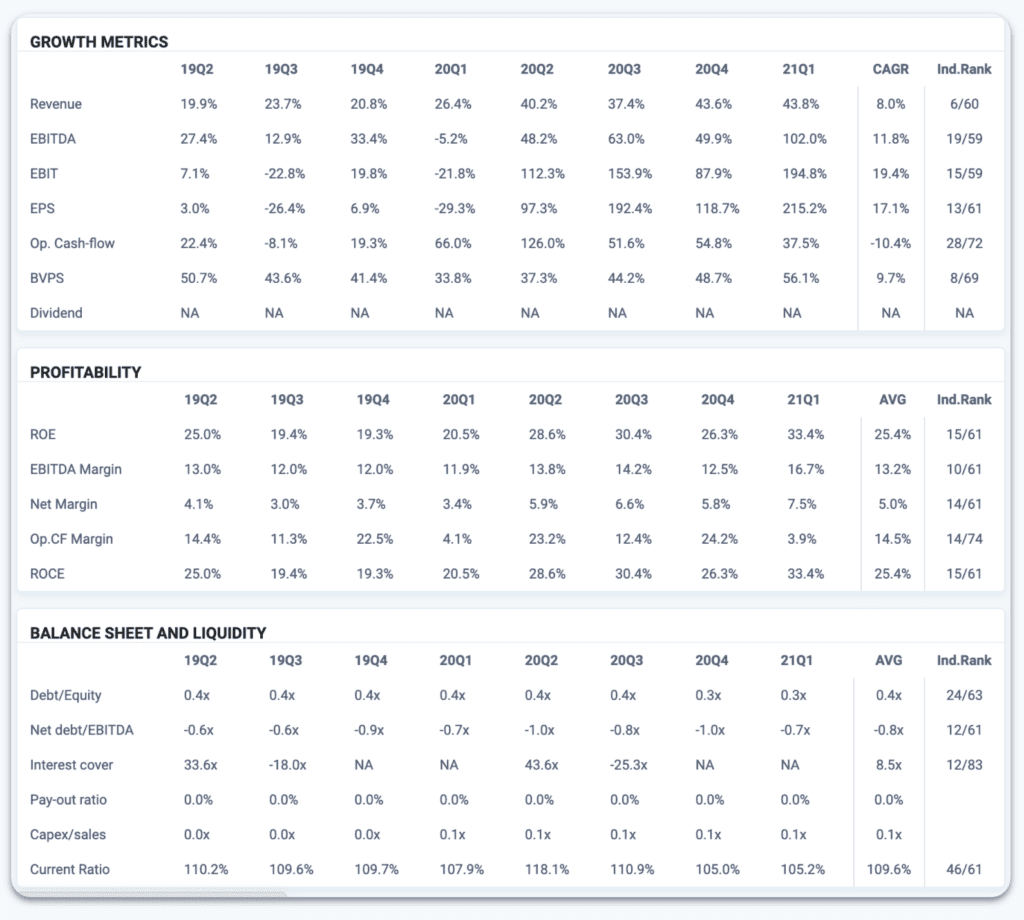 Industry Specific
Industry specific key performance indicators
Informed investors are aware that companies in certain industries, such as banking, real estate and insurance, must be analysed using custom key performance indicators.
EBITDA does not apply to banks. Interest margin does.
Insurance companies' profitability depends much on their technical profit.
And a REIT's leverage is generally measured by the LTV (Loan-to-value) and not Net Debt to EBITDA.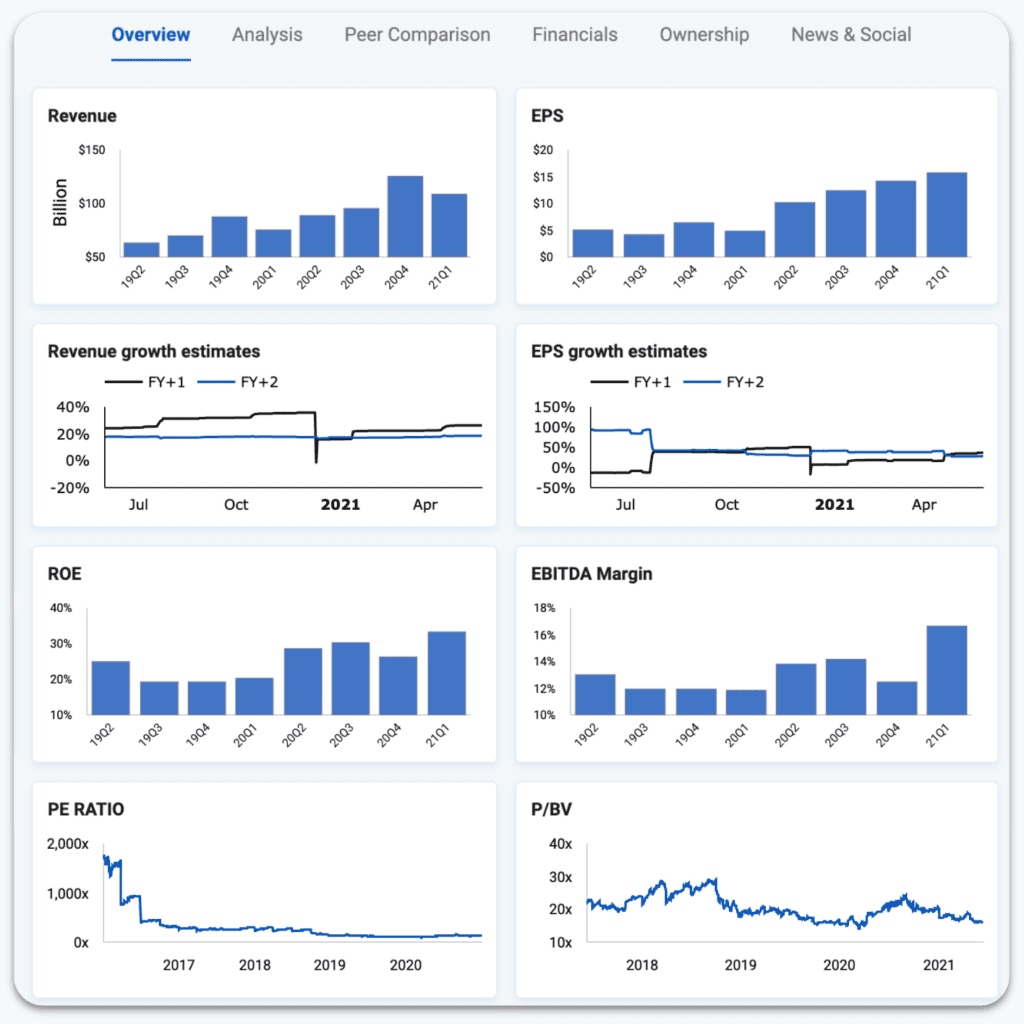 Estimates
Access annual and quarterly data and estimates.
We present stock and company specific KPIs in intuitive time series tables. Separate tables for Valuation, Growth, Profitability and Financial Position help you find quickly what you are looking for.
On Ziggma, you get both annual and quarterly data for free.
If you want to dig deeper or compute some KPIs of your own, you can use the Financials tab. It shows a company's accounts in a convenient single view. Both sides of the ledger on the same page. No clicking back and forth to go from Assets to Liabilities and back. The same is true for P&L and the cash-flow statement. Need even more data? Use the links at the bottom to navigate directly to the company's 10-Q and 10-K filings.
Our continuous focus on presenting data effectively, makes Ziggma one of the best stock research and financial portfolio management software in the market.