How The Investment Portfolio Manager Software Works
Sign up and link your investment account to Ziggma. It's free, secure and anonymous
Or, get started with one of our many investment portfolio examples
Benefit from the intuitive visuals illustrating risk and portfolio composition
Set smart alerts, simulate trades, back-test and much more to better manage your investments
Intuitive and easy to use, the Ziggma Visualizer frees up time for you to focus on the essentials.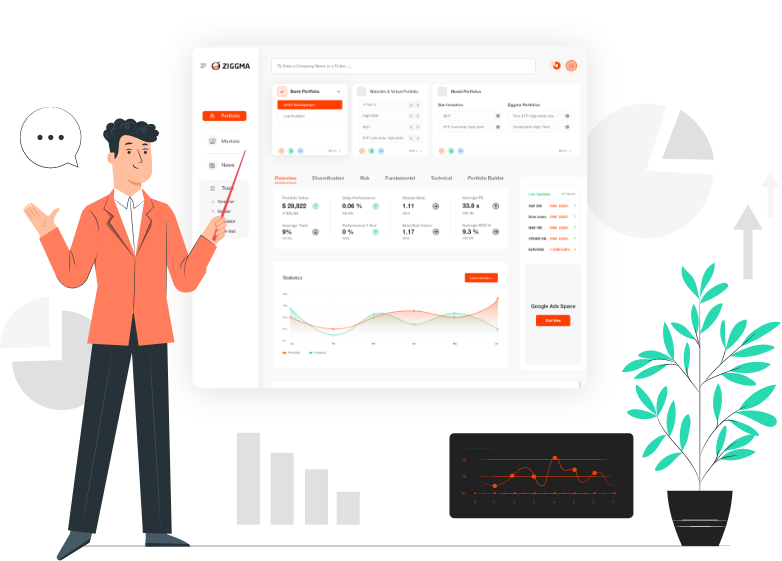 Our Objective: Make Investing Easy
We help you to not only stay on top of your investment portfolio but also to make improvements to it, whenever necessary.
The following illustration shows how easy it is. Get started with a portfolio in a matter of seconds to benefit from our portfolio analytics and intuitive portfolio views. Invest better with Ziggma's powerful portfolio management tools. Leverage our professional grade company financial data curated by professional financial analysts.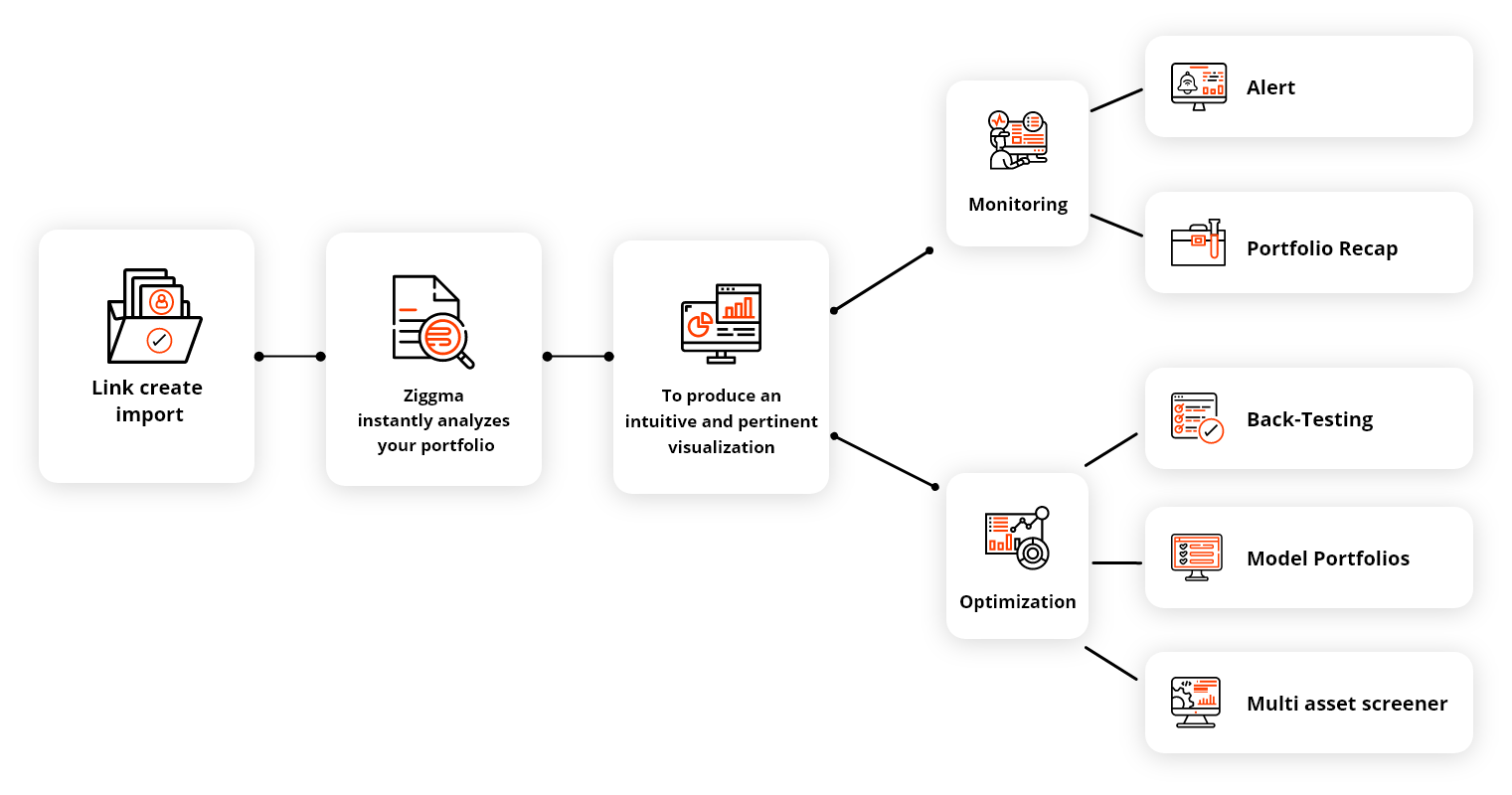 Link, create or import a portfolio
Link one or several live investment accounts. This fully secure process is handled by our partner Plaid – a trusted service provider for virtually all US banks.
Import an existing watchlist or virtual portfolio from Yahoo Finance
Create a new portfolio in no time with the Ziggma Portfolio Builder
Or, use one of our many model and guru portfolios as a starting point for your own portfolio.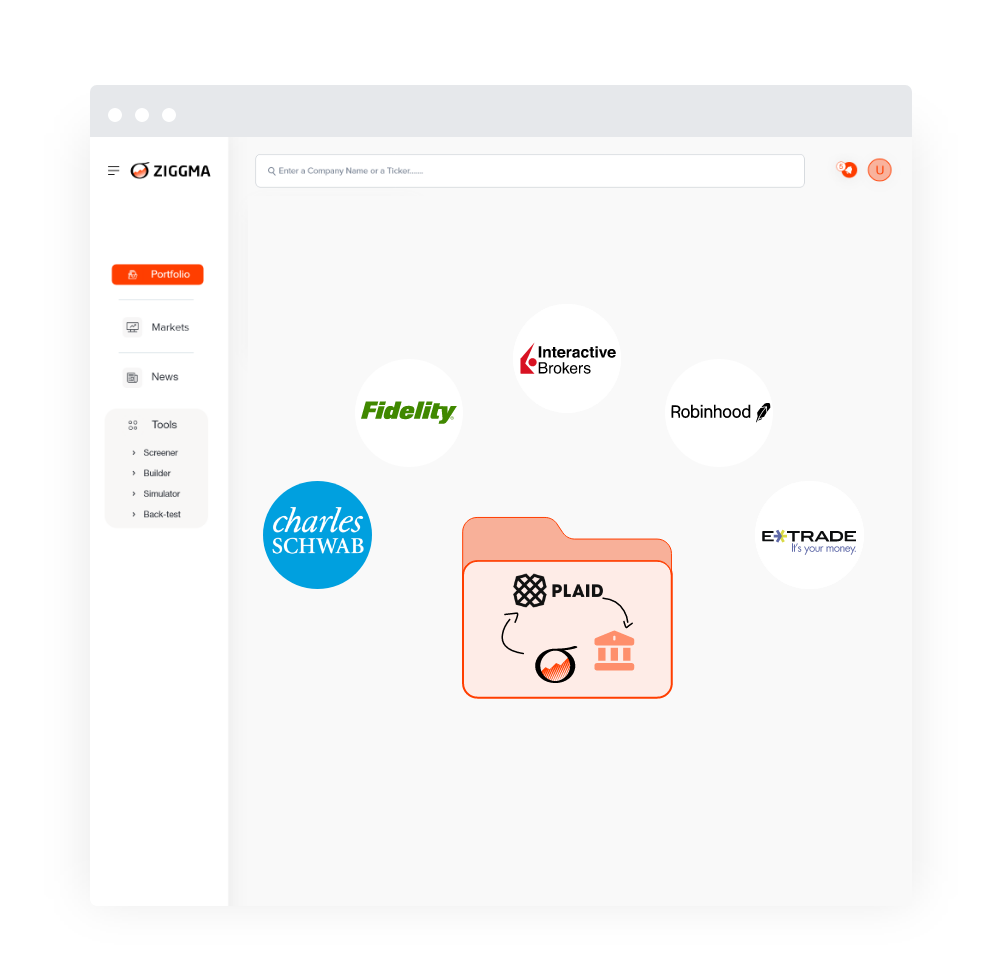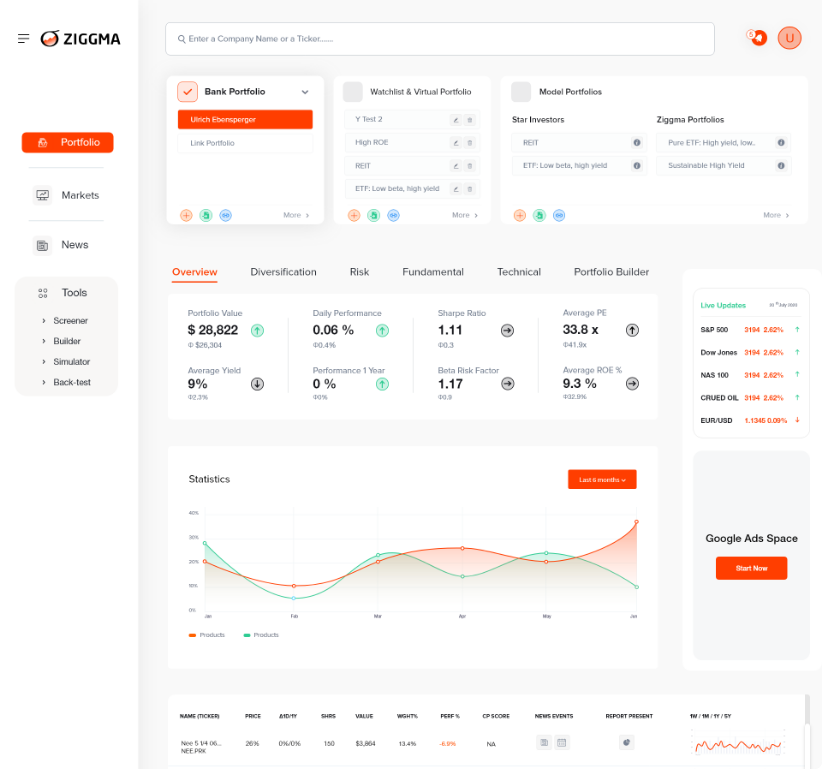 Monitoring
Set Ziggma Smart Alerts to monitor risk, diversification or company valuation levels
Check your portfolio essentials conveniently thanks to the Ziggma Portfolio Recap
Use the Ziggma Company Performance Scores to monitor your portfolio companies' financial performance
Portfolio analytics presented in an intuitive and modern design
Main dashboard with key performance, risk and financial indicators
Concise portfolio view with real-time prices and Ziggma Company Performance Scores
Customized portfolio splits by asset class, sector, Company Performance Score and much more
Portfolio risk analytics
Portfolio analytics by key financial indicators
Key technical indicators for portfolio positions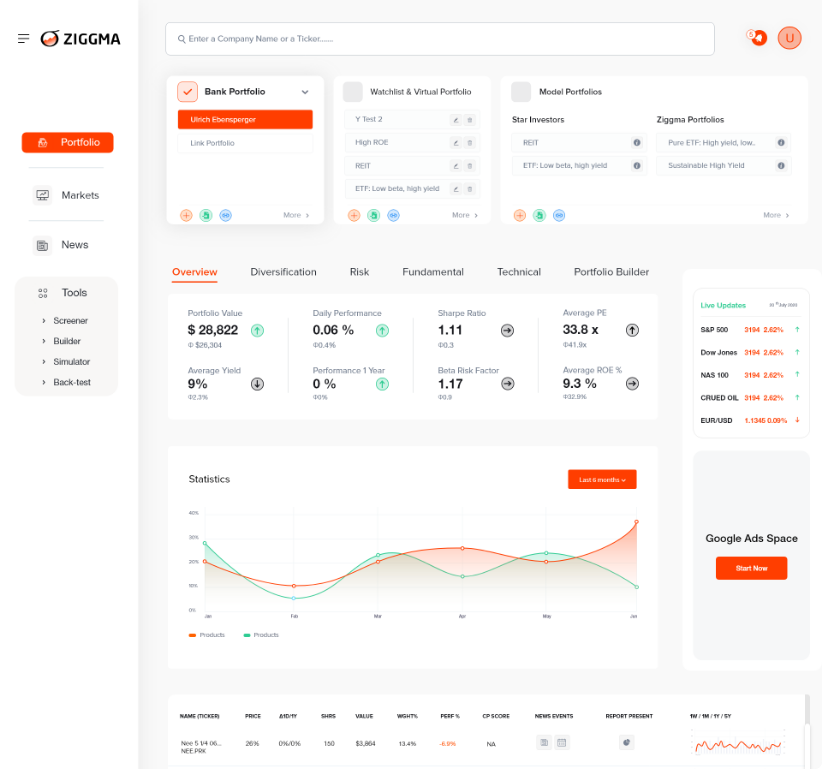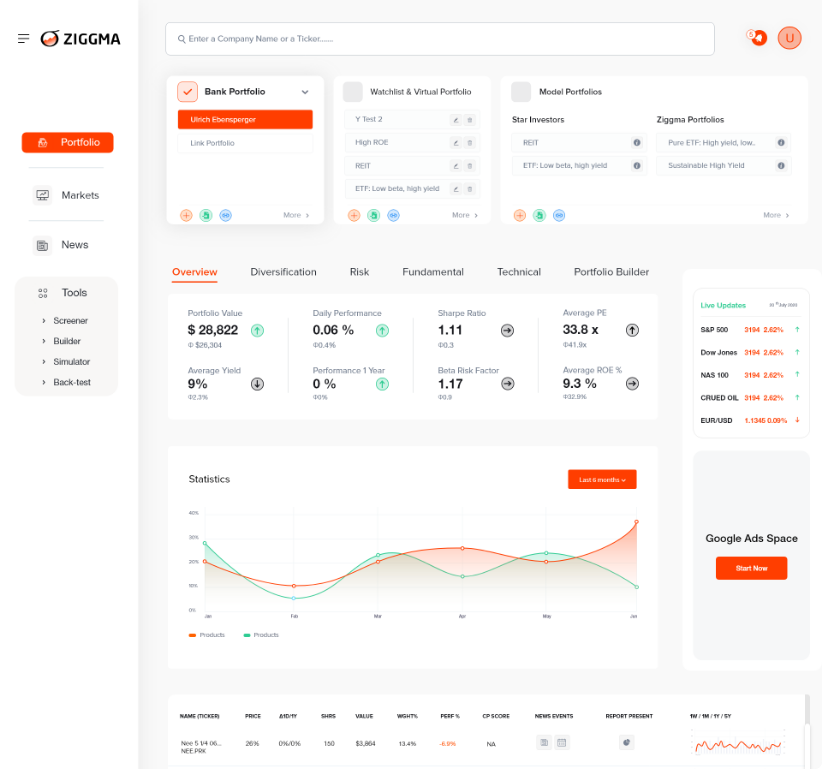 Optimization
Check the impact of transactions with the Ziggma Portfolio Simulator
Find new investment ideas fast with the Multi-Asset Screener
Use our Model and Guru Portfolios for inspiration