Sync Your Investment Account.
In the old days, investors would painstakingly maintain watchlists or virtual portfolios to track their investments. But luckily, those were the old days. Thanks to our investment portfolio tracker.
There is a game changer in town: Account aggregation. It enables you to link your brokerage account to the Ziggma Portfolio Manager. At Ziggma we work with Plaid. Recently acquired by VISA, Plaid is the market leader in account aggregation working with virtually all US banks. It uses market-leading encryption technology for flawless data security.
Link your investment portfolio(s) to Ziggma today to benefit from our tools where it matters most.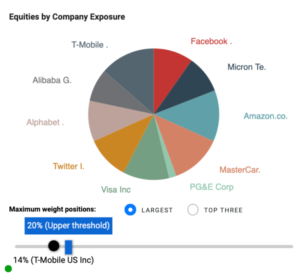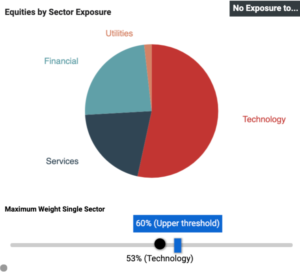 Closely Track the Split of Your Investment Portfolio
You are likely to have paid close attention to building a well-diversified portfolio. Now you want to make sure that it remains that way. But, markets and, by extension, your investment portfolio are dynamic. Some positions will inevitably get larger and others smaller. The portfolio split will shift accordingly.
We are helping you to stay on top. Simply set limits using the Ziggma Smart Alerts for a single company or sector exposure. You will never have to worry again about being caught off-guard. Once a limit that was set by you is reached, we will notify you immediately.
We do the investment portfolio tracking for you.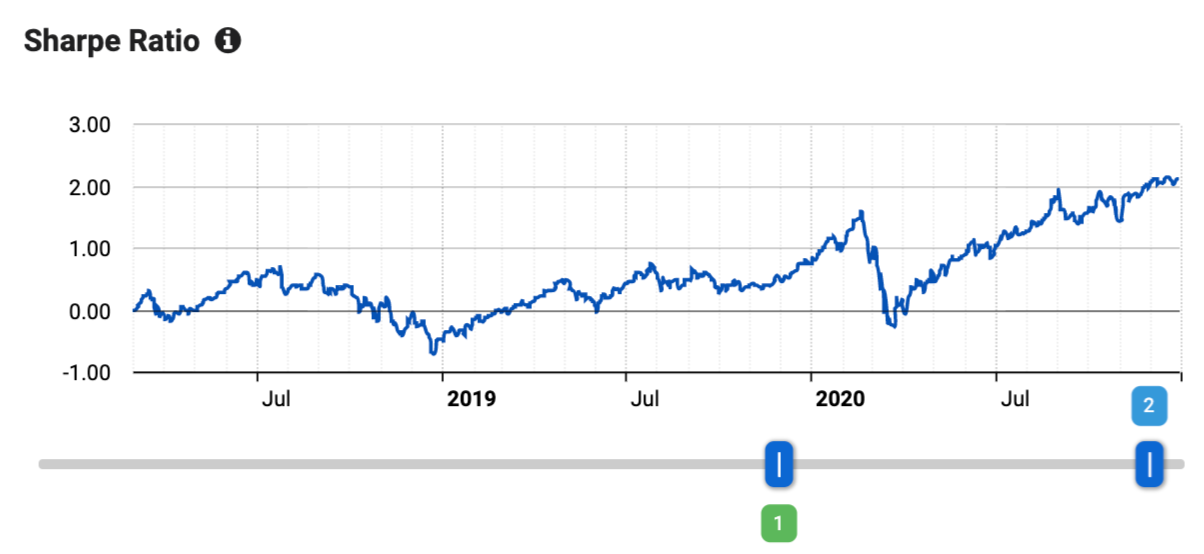 Monitor Portfolio Risk
The Ziggma investment portfolio tracker helps you stay on top of your portfolio risk at all times. Professional investors focus on closely monitoring and mitigating risk. So why shouldn't you be doing the same? The Ziggma Portfolio Manager now provides you with the tools to do so.
It is very easy. You do not have to have worked in finance to use our tools. All you have to do is set a Smart Alert for your portfolio beta, Sharpe Ratio or Value-at-Risk. We will send you a notification immediately once your risk tolerance level is breached.
Through the Ziggma Smart Alerts we help you act swiftly when it is time to de-risk your portfolio.
Let Us Watch Stock Valuation and Dividend Yield for You
One of the most popular uses of our Ziggma Smart Alerts consists of the monitoring of key fundamentals, such as the PE ratio and dividend yield.
Thanks to our ruler bar technology, you can set PE ratio alerts within seconds. Set the alert at the level at which you consider a stock expensive (or cheap if you are a buyer). You can do the same for dividend yield or even technical indicators.
Use the Ziggma Smart Alerts to watch all your favourite stocks for you and look for new investment ideas during the time saved.
Key Takeaways
Fact 1:Your investment portfolio is dynamic while your time is limited.
Fact 2:It is not easy to keep up with everything that is going on within your portfolio. We know this from personal and professional experience.
Fact 3:The good news is that these challenges can be overcome. The Ziggma platform is proof of this.
Investing does not have to be both hard and time-consuming. Thanks to the Ziggma Investment Portfolio Tracker.
Use the Ziggma Investment Portfolio Tracker to invest better and with more confidence.