 Model Portfolios For All Investor Types.
Get new ideas with Ziggma's model portfolios.
Find inspiration from the best investors with our guru portfolios: Buffett, Dalio, Loeb and many more.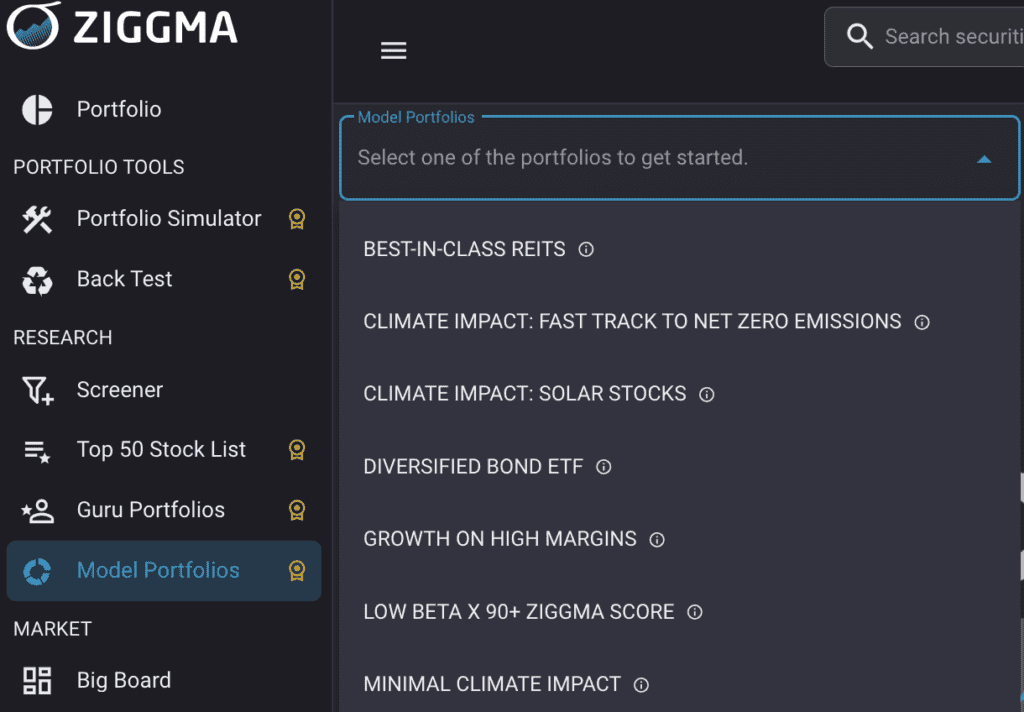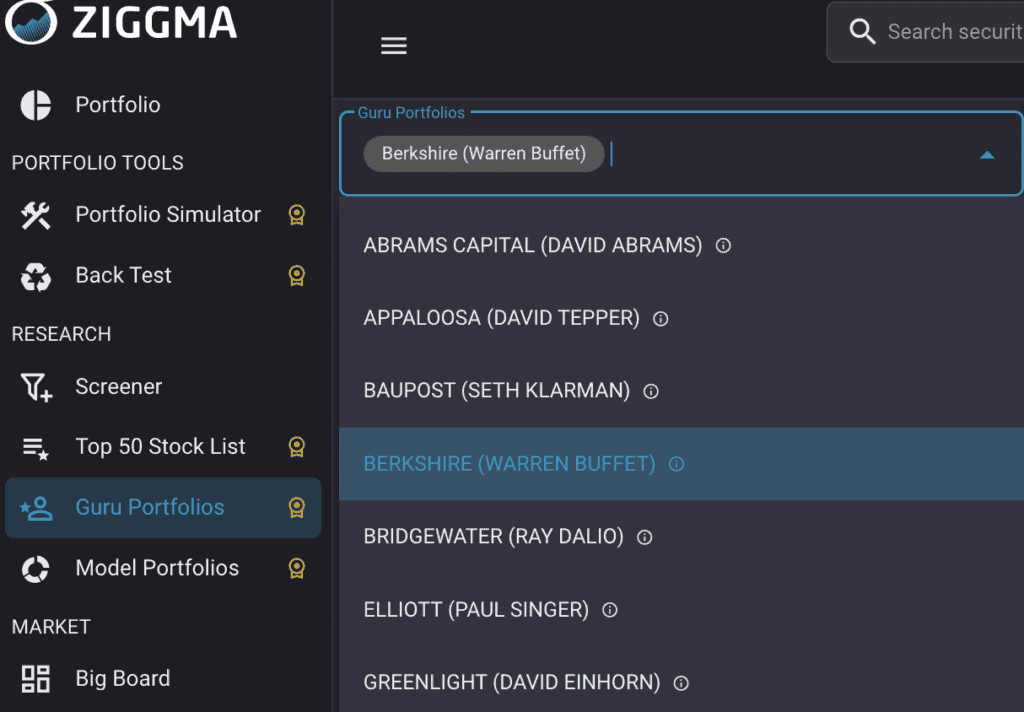 Guru Portfolios
Take A Cue From The Best.
Our guru portfolios show the top positions of some of the world's most successful investors, such as Warren Buffet, Paul Singer, Steve Cohen, David Tepper and many more.
Their outstanding overall track record is a fact. Though they may not hit a home run on each position, hitching a ride on some of their best investment cases is probably not a bad idea.
You can generally be sure of this: These investors have done the work to select companies with best-in-breed business models and very strong competitive positions.
Model Portfolios For All Types Of Investors
Growth, Value, Yield, Climate, ETFs. We Got Them All.
We construct model portfolios by investment philosophy, theme, risk appetite and more. Our objective is provide you with ideas so that you can build the best possible portfolio at any given time.
Sustainable high yield stocks, value stocks with profitable growth or minimal climate impact are just a few examples of model portfolios.
Some clients even use our model portfolios as a starting point to create their own optimal portfolio.