Background – Why we have
built the Ziggma Investment
Portfolio Manager?
We started Ziggma because we are convinced that when it comes to investment portfolio management there is a significant lack of suitable tools outside the world of institutional finance.
As seasoned professional analysts we are confident that we can also provider higher quality financial data and research tools compared with what is currently available in the market.
We are 100% committed to closing this gap and empower all investors taking matters into their own hands.

We do not provide investment advice. Not knowing your particular situation, we cannot possibly know what is the best portfolio for you.
The tools on Ziggma have been designed with a strong focus on ease of use and intuitive design. Securely link you account to the Ziggma investment portfolio manager now and see for yourself.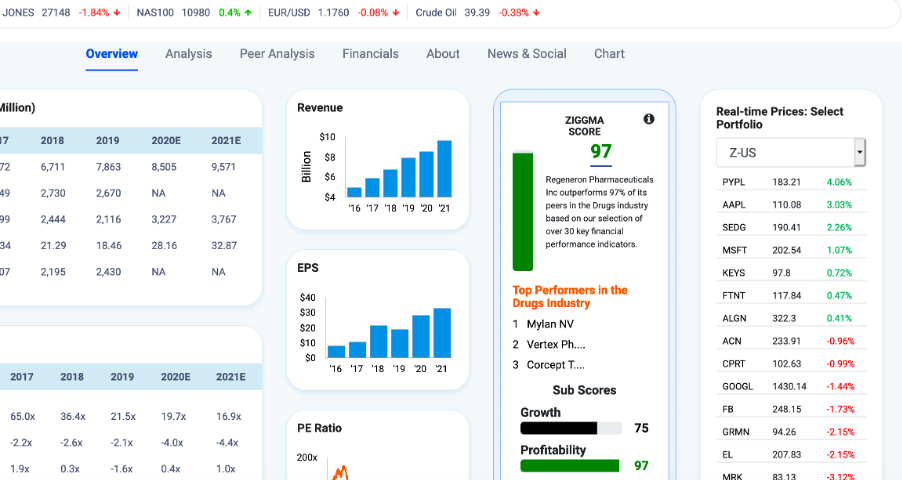 The Ziggma Scores are a great example of the innovation we are committed to bringing to the marketplace. On a scale of 0-100 the Ziggma Score illustrates a stock's/company's prospects relative to its industry peers over a time period of 1-2 years. It is the product of the team's decades of professional experience in financial analysis combined with advanced big data analytics techniques.
Ziggma Makes Investing Easy
By simplifying investment portfolio management and investment research,
we aim to encourage investors to own shares and bonds directly.
Rather than to invest merely through ETFs and mutual funds.
We believe that it just fundamentally makes sense to own shares directly in a well-diversified selection of great companies.
Here's why.
ETFs vs. Direct investment holdings.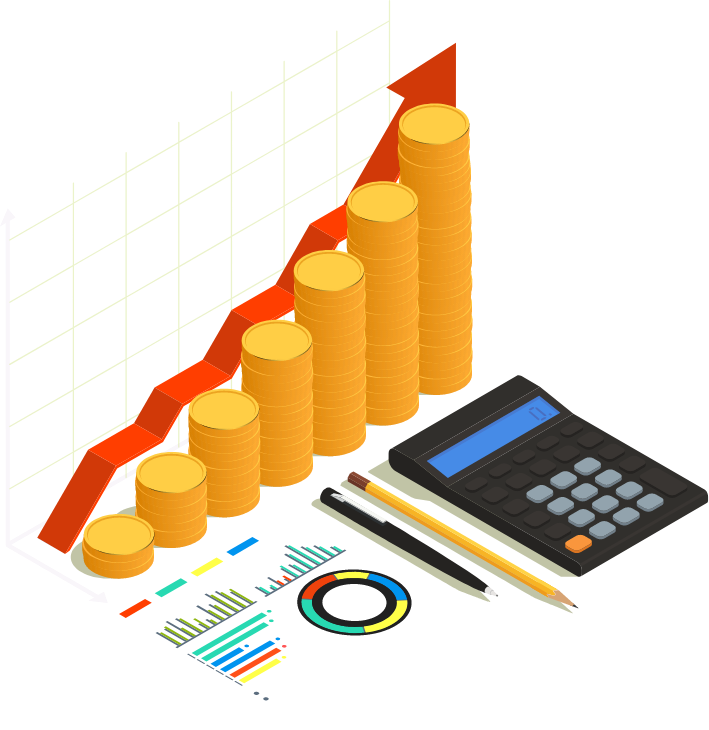 What's wrong with ETFs you may ask?
Well, for starters they cost money. If you want your portfolio to mirror the market, the cost is surely small. For example, at 0.03% per annum for the Vanguard Total Stock Market ETF. It is convenient and inexpensive.
However, there's one big issue! You buy the good with the bad. When you invest in an ETF that comprises the entire market, you will indirectly own shares in tobacco firms, weapons manufacturers, big oil or payday lenders.
In addition, by buying the entire market you will inevitably own shares of many companies belonging to out-of-favor sectors, such as airlines these days.
We are saying that you can do better than that.
So forget about the one size fits all approach. Ziggma's Screener lets find great companies in a matter of seconds. Use the Ziggma Score to make sure you stick with the best companies.
You may argue that there are specialized ETFs targeting specific areas of the market. They are not the panacea, unfortunately.
There are three reasons for this.
1. These ETFs are often small and inefficient resulting in extra trading cost.
2. Their expense ratios are much higher in the range of 0.3% to 0.9%.
3. And if you look under the hood, you will in many cases realize that you are not getting what you bargained for.
But don't get us wrong. We have no beef with ETFs.
For many (very busy) people, ETFs are the right means to invest. In fact, some of our model investment portfolios are pure-play ETF portfolios. But, we believe that ambitious well-informed investors can do better both in terms of returns and alignment of values.
This is assuming they are given the right means. Namely, tools that help you effectively pick the winners and identify the companies whose business you can endorse. And let's be honest, it is a nice feeling to have picked stocks that beat the market.
The Ziggma Portfolio Manager gives you
the means to shift the odds in your favor.
The portfolio risk calculator helps you keep tabs on your portfolio's risk profile.
Our smart alerts and the tracking of key performance indicators save you valuable time monitoring your holdings' financial performance.
And our Ziggma Performance Score will boost your stock research by getting you the best opportunities quickly.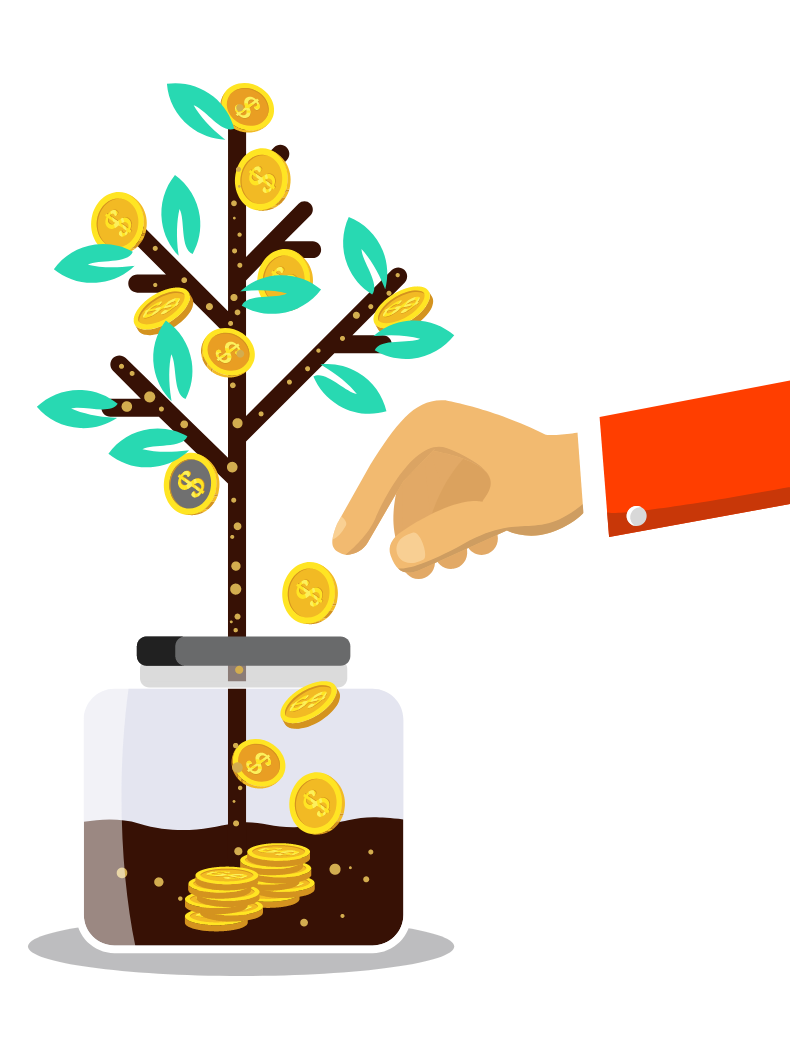 In a nutshell, the Ziggma Portfolio Manager empowers
you to becomea better investor thanks to the
following three benefits: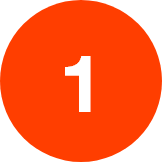 Best-in-class portfolio-level analytics and monitoring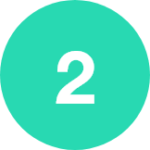 Industry-leading data selected by professional financial analysts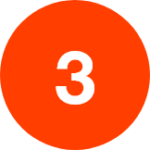 Stock scoring by applying big data analytics (Ziggma Performance Score)