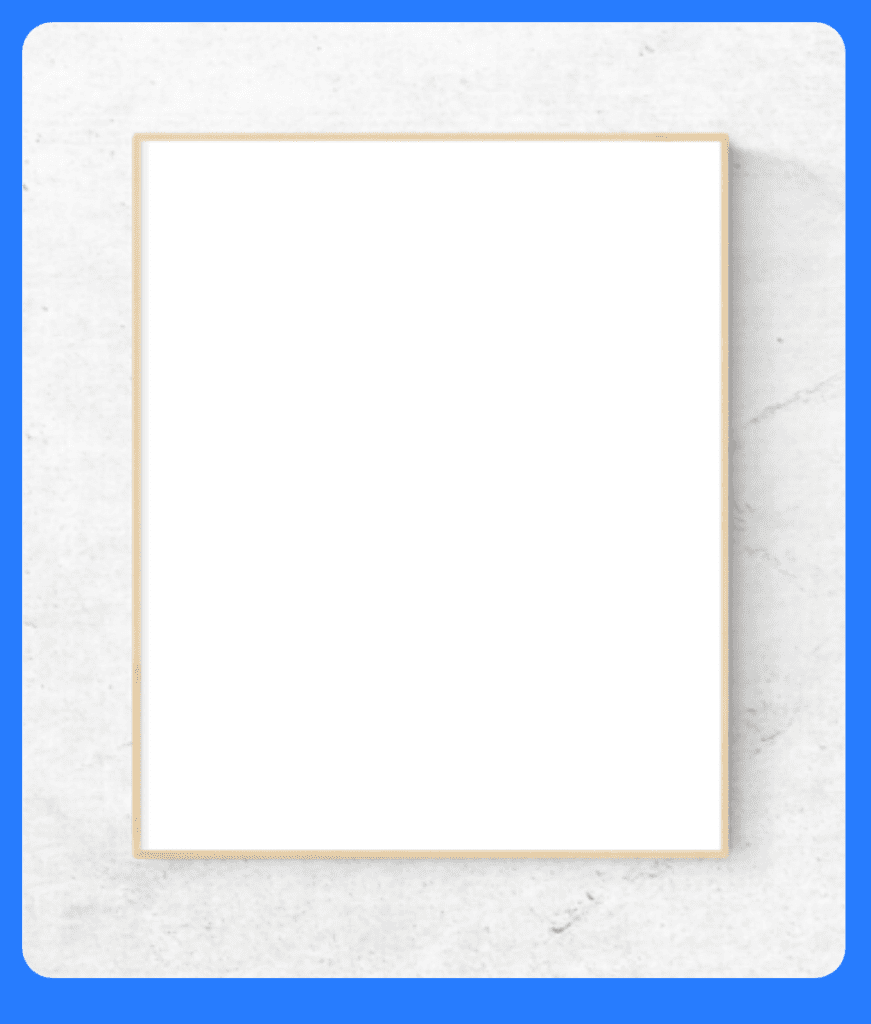 Ziggma Private Label
We help banks and brokers maximize customer lifetime value through innovative, plug-and-play investing and wealth management solutions – customizable for a variety of investor personas.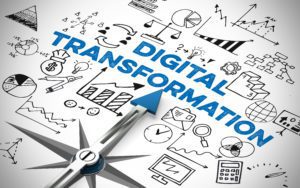 Shaping the way the world invests
The investor experience in the digital age
Ziggma builds digital products for an optimal investing experience, delivered to private investors via the B2C and B2B channels.
With 20,000 registered users and live investment accounts totalling over $200M in portfolio value linked to Ziggma, we know which tools and today's features investors want.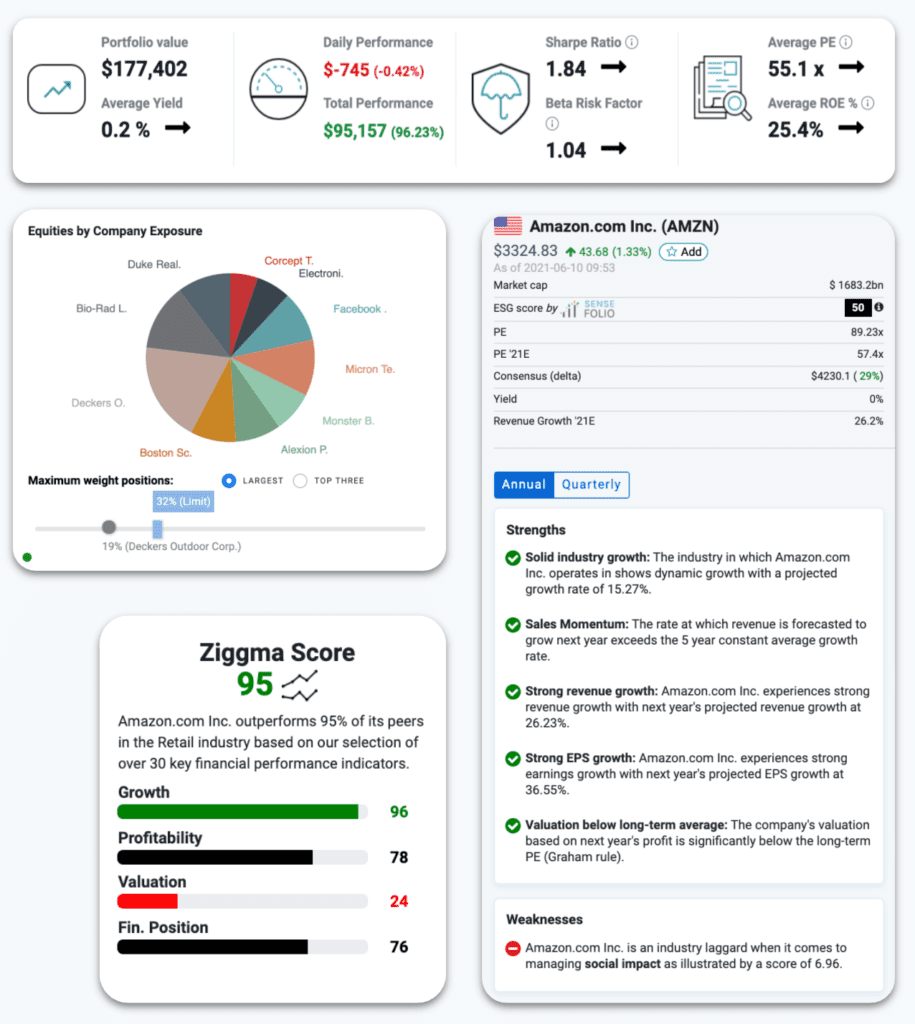 Innovative tools and features
Designed for optimal user experience
Benefit from rapid cycle product development as our B2C platform enables us to employ a build-measure-learn approach.
You know how to acquire customers but you need to make them stick? 
Ziggma's tools and features are designed to create long-term user engagement and a high degree of interaction. 
A unique feature in the marketplace, our portfolio tracker boosts investors' confidence by helping them understand and monitor their portfolios better.
Developed by seasoned Wall Street analysts, our proprietary stock research lets investors make better investment decisions.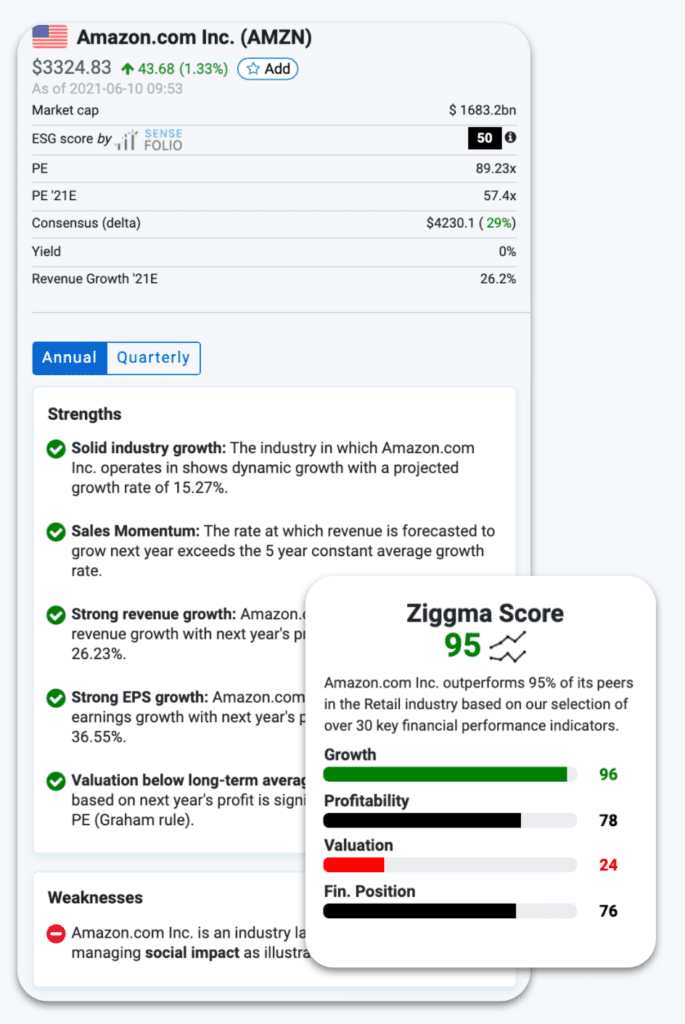 Complete White Labelling
Use our platform.
The Ziggma platform provides a modern and well designed, advanced solution for portfolio management and investment research. It helps investors manage their portfolios better thanks to first of its kind tools, such as the Portfolio Simulator or Smart Alerts. Investment research is greatly improved and facilitated through best in class stock profiles, a powerful multi asset screener and stock scores computed with professional grade big data analytics.
The integration is very simple. The broker builds a REST Web API on its own servers based on our specification so that it can be connected to Ziggma. We provide a sandbox and technical assistance to ensure a seamless integration.
For additional information and access to our product deck, please contact [email protected]