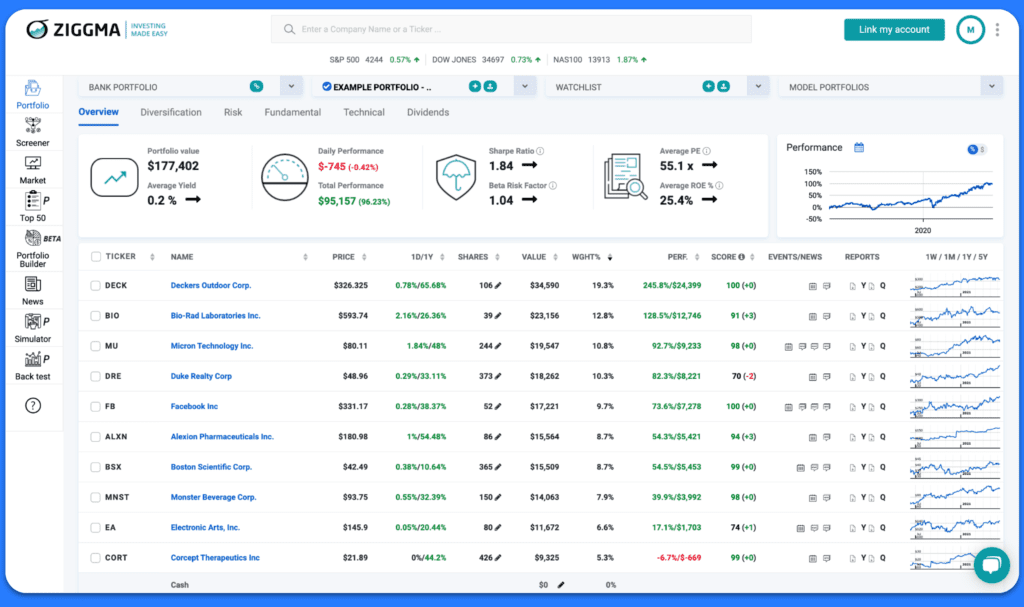 Investing made easy.
The complete solution for stock research and portfolio management.
In collaboration with: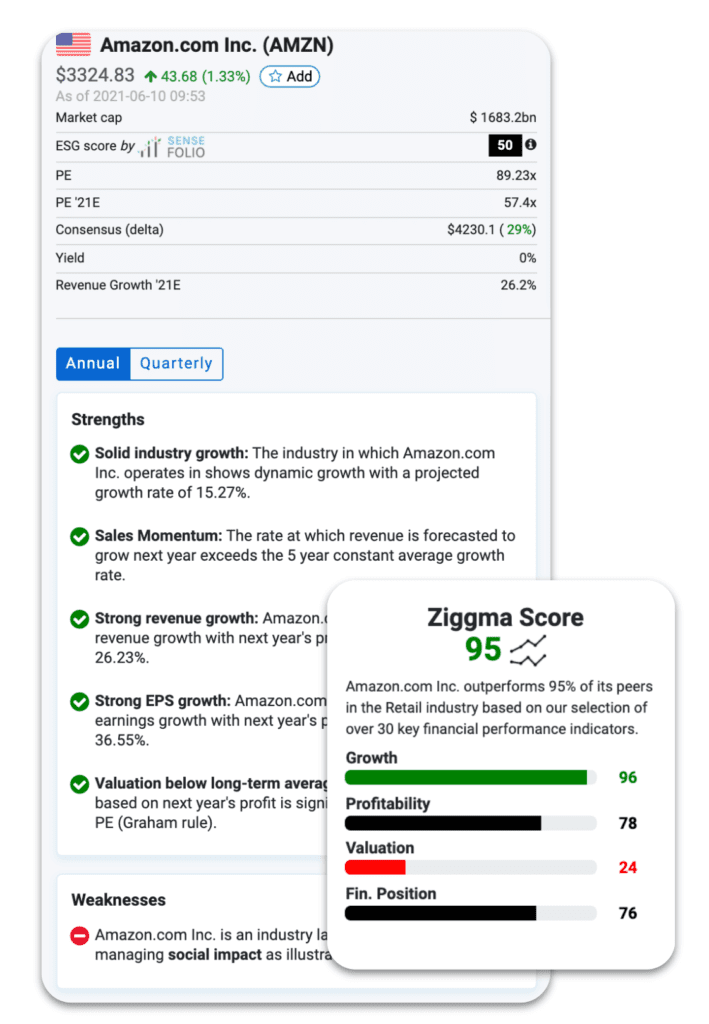 Stock Research
We help you identify new investments.
Using a quant based approach developed by seasoned financial analysts, we generate proprietary stocks ratings to help you better evaluate the companies in your portfolio and to find new investment opportunities.
Best stock screener on the market.
Portfolio builder based on your preferences.
Professional grade financial data.
Model portfolios for inspiration and ideas.
Top holdings of star investors.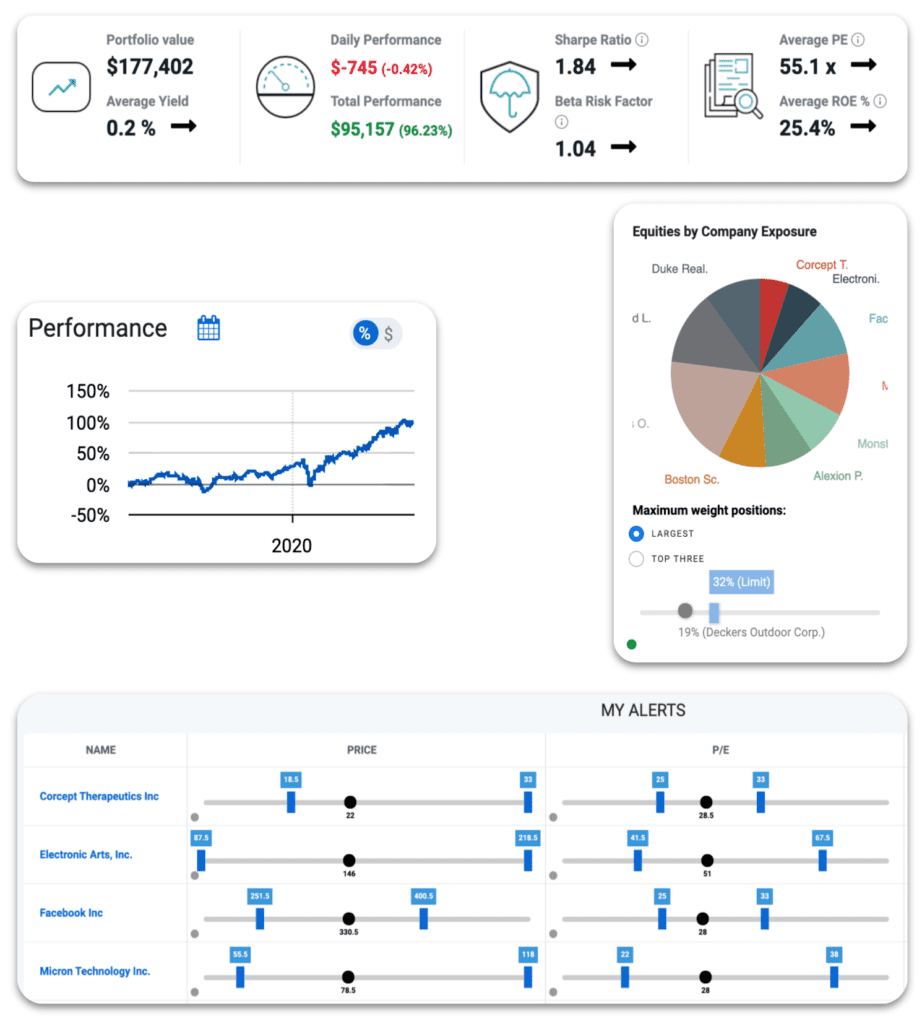 Portfolio Management
Aggregate and manage your portfolio.
We have multiple tools to help you save time and manage your portfolio in a smarter way. Automatically aggregate all your investment accounts to see everything in one place.
Set smart alerts based on price, fundamentals and technical indicators.
Keep track of your portfolio diversification.
Use the Ziggma score to evaluate your holdings.
Portfolio Analytics
Continuous analysis of portfolio risk, diversification and your holdings' key performance indicators.
Account Aggregation
Get the complete picture by aggregating all your investment accounts on Ziggma's portfolio management software.
Portfolio Optimization
Use our portfolio simulation and back-testing portfolio management tools to create the optimal portfolio.
Multi Asset Screener
Find the best stocks, ETFs and bonds with the best free stock screener on the market.
Proprietary Stock Scores
Thanks to our proprietary stock scoring system, you can find the best stocks quickly. It is built on decades of experience as professional financial analysts and powered by cutting-edge big data analytics.
Professional Grade Data
Get the relevant financial key performance indicators displayed in an intuitive fashion. Benefit from industry-specific KPIs for banking, insurance and real estate.
"I use Robinhood for the free trading and Ziggma to track my portfolio. It works out great!"

David – Robinhood Account holder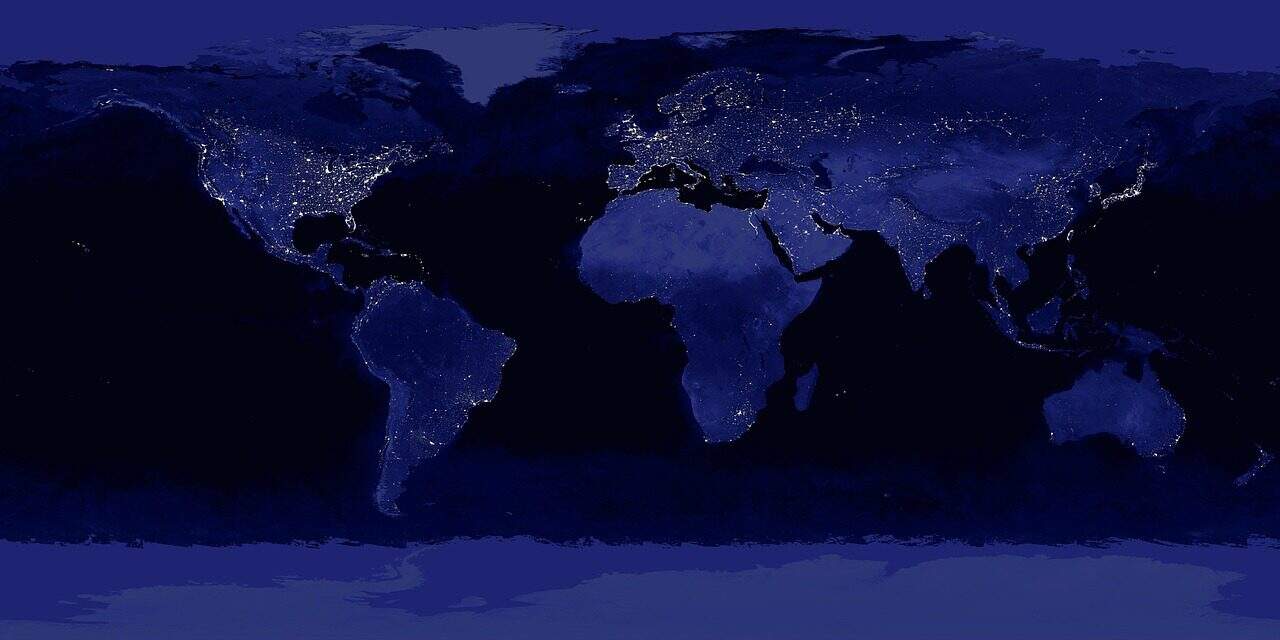 Our Users
Join our growing community
Since our launch in March 2021 a rapidly increasing number of investors are trusting Ziggma to help them manage their portfolios.