Your solution for long-term investing success.
Smart portfolio tracking and algorithmic stock research in a single platform.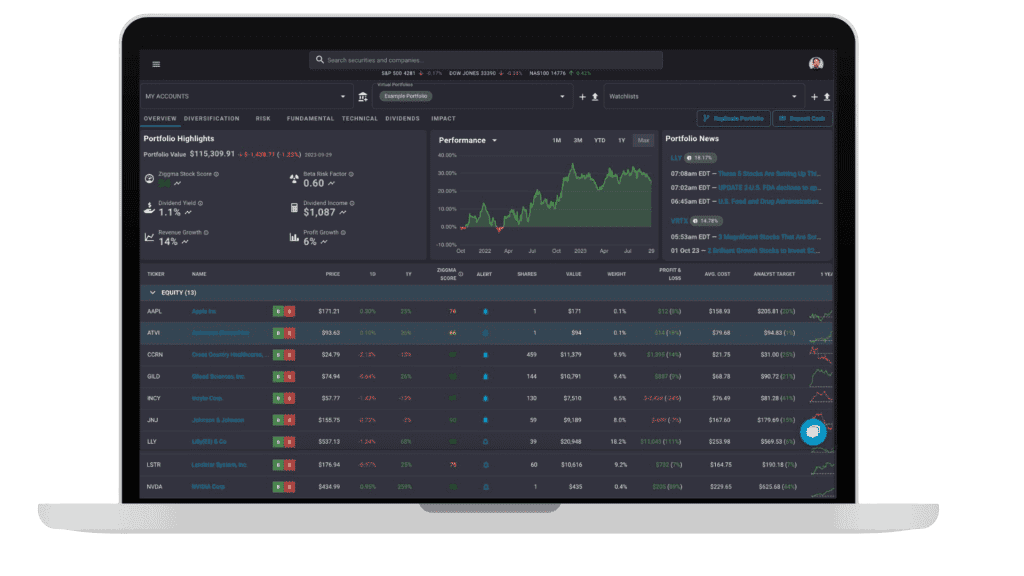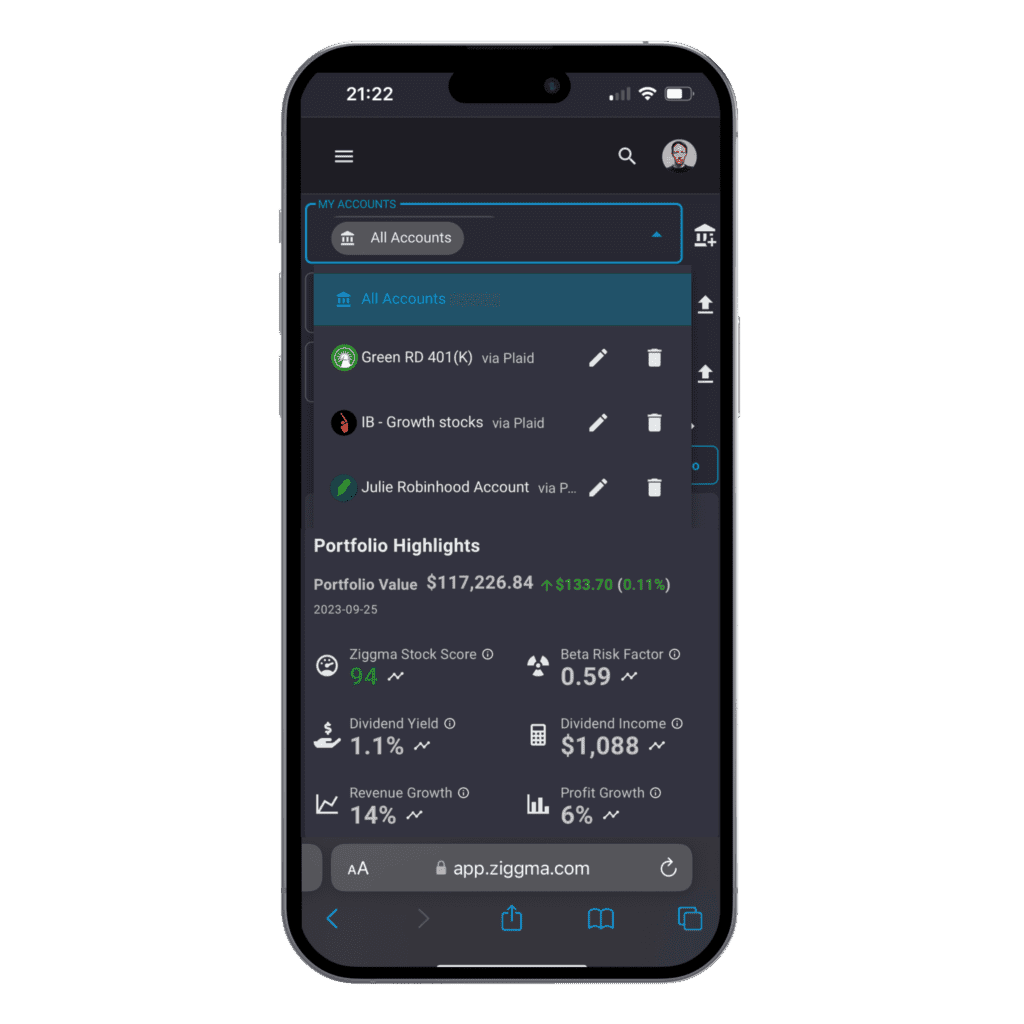 Portfolio Tracker & Analysis
Get powerful insights into your portfolio quality, diversification, risk and investment income. Great for long-term stock investors.
Conveniently track your investment performance, dividends, fees and taxes across all investment accounts.
View your consolidated investments
Get a 360° view of all your investments by securely connecting your brokerage and retirement accounts from over 20,000 institutions.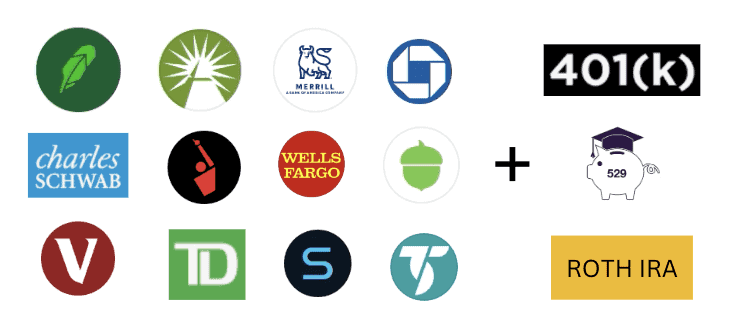 Technology-enabled stock research
Save hours crunching numbers thanks to Ziggma's proprietary, algorithm-powered fundamental stock analysis.
Find top stocks in a matter of seconds.
Portfolio optimization
Build and own your best portfolio.
Ziggma's Portfolio Simulator lets you evaluate the impact of a trade on portfolio diversification, risk and yield.
Make your portfolio better with every trade.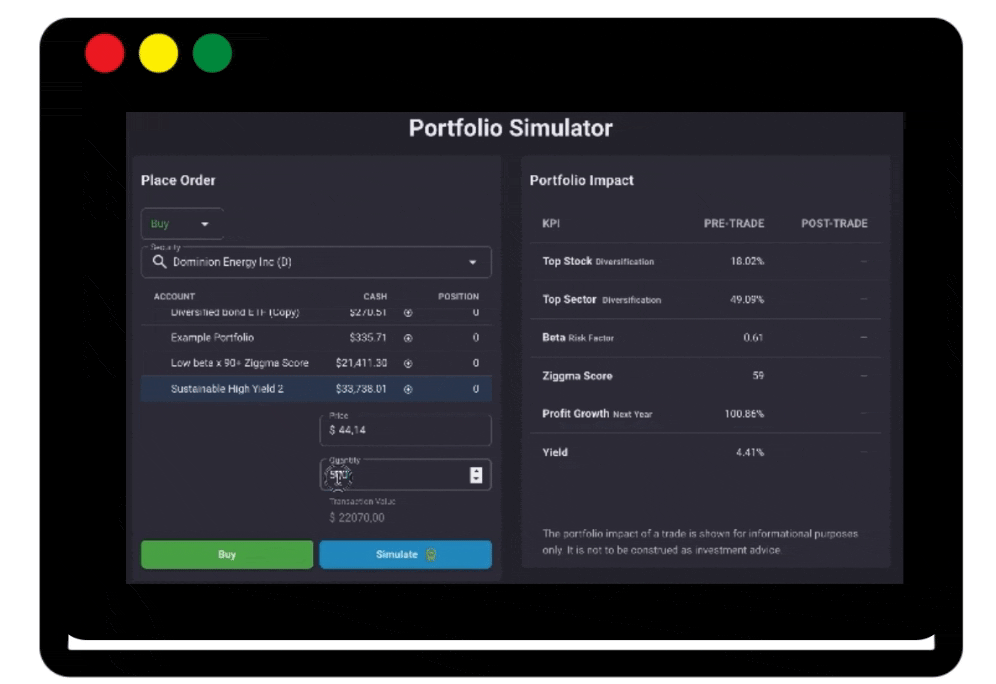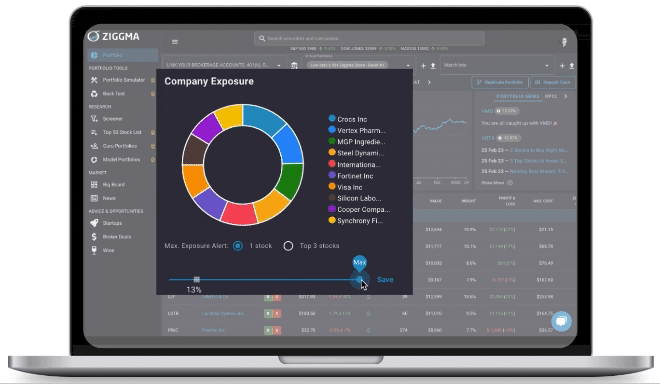 Surveillance automation
Set Smart Alerts and leave the monitoring up to us. We notify you when your limits are hit.
Use Smart Alerts to monitor portfolio diversification, price levels and even Price-to-Earnings ratios.
Save tons of time and get peace of mind on your long-term investing journey with Ziggma Smart Alerts.
Dividend tracker
Measure and track your cashflow from investments.
Got multiple investment accounts? We got you covered. The Ziggma dividend tracker aggregates your investment income across all your accounts.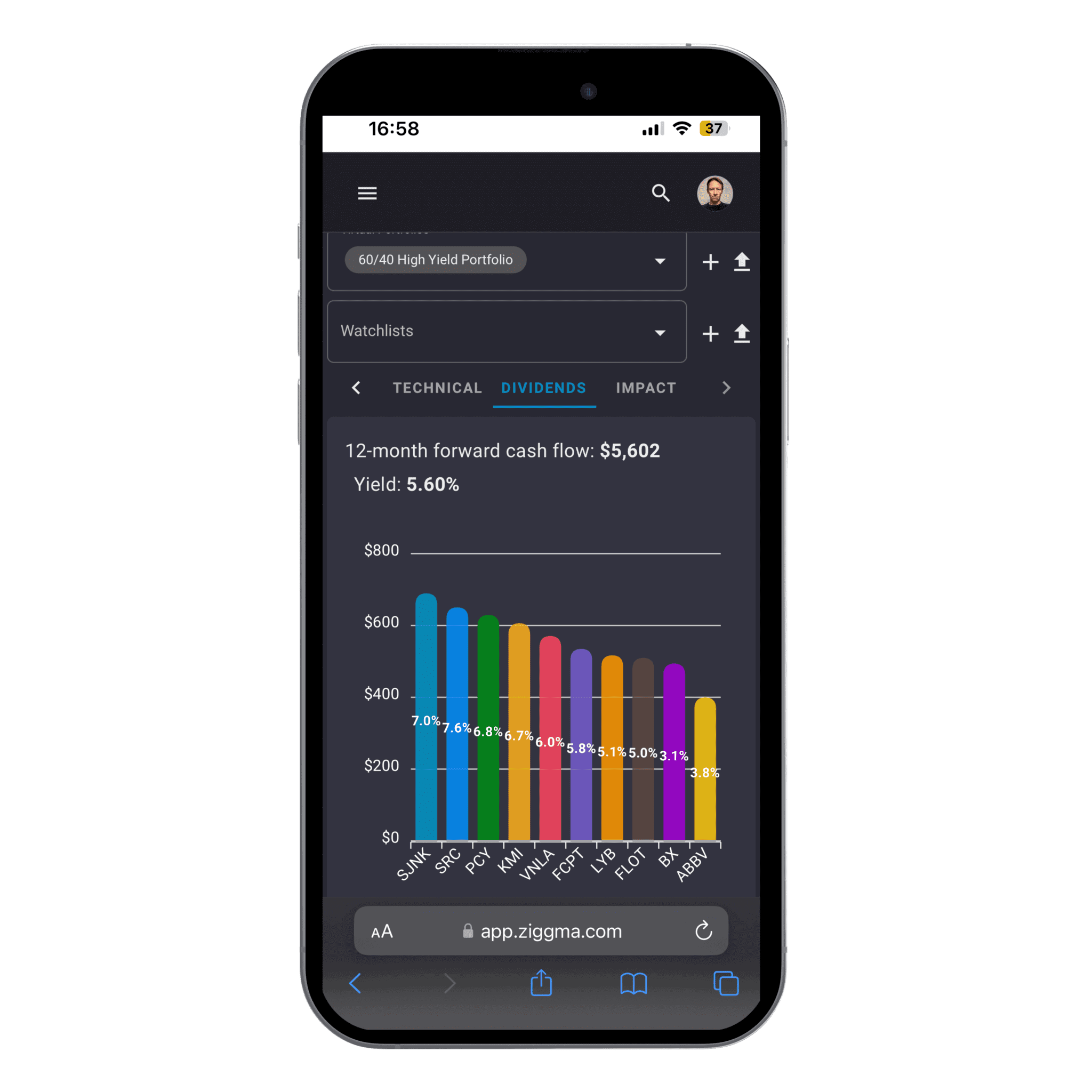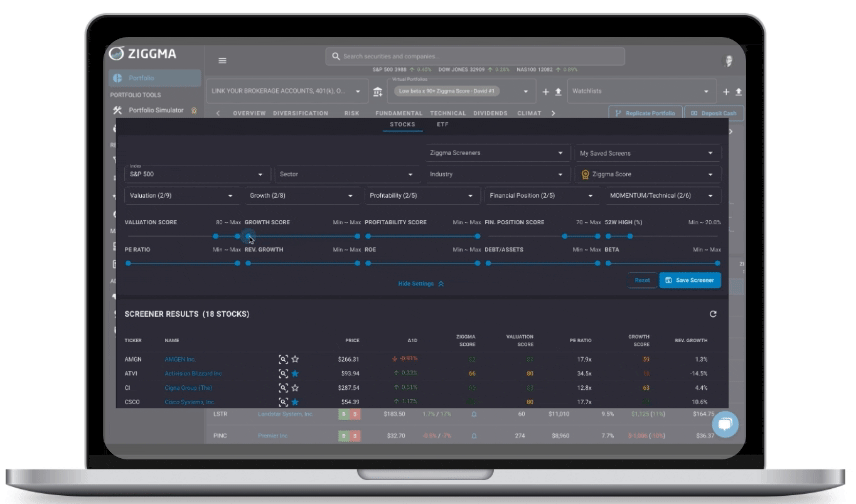 Free, high-speed stock and ETF screener
Forget clunky screeners. Upgrade to a modern and fast screening experience.
Conveniently save your favorite screens to check back later for new matches.
Impact investing: Make your shares matter
Set up notifications for shareholder resolution topics that matter to you and never miss out on making your shares count.
Ziggma provides you with gists on key shareholder resolutions at your portfolio companies and keeps you informed of the outcome.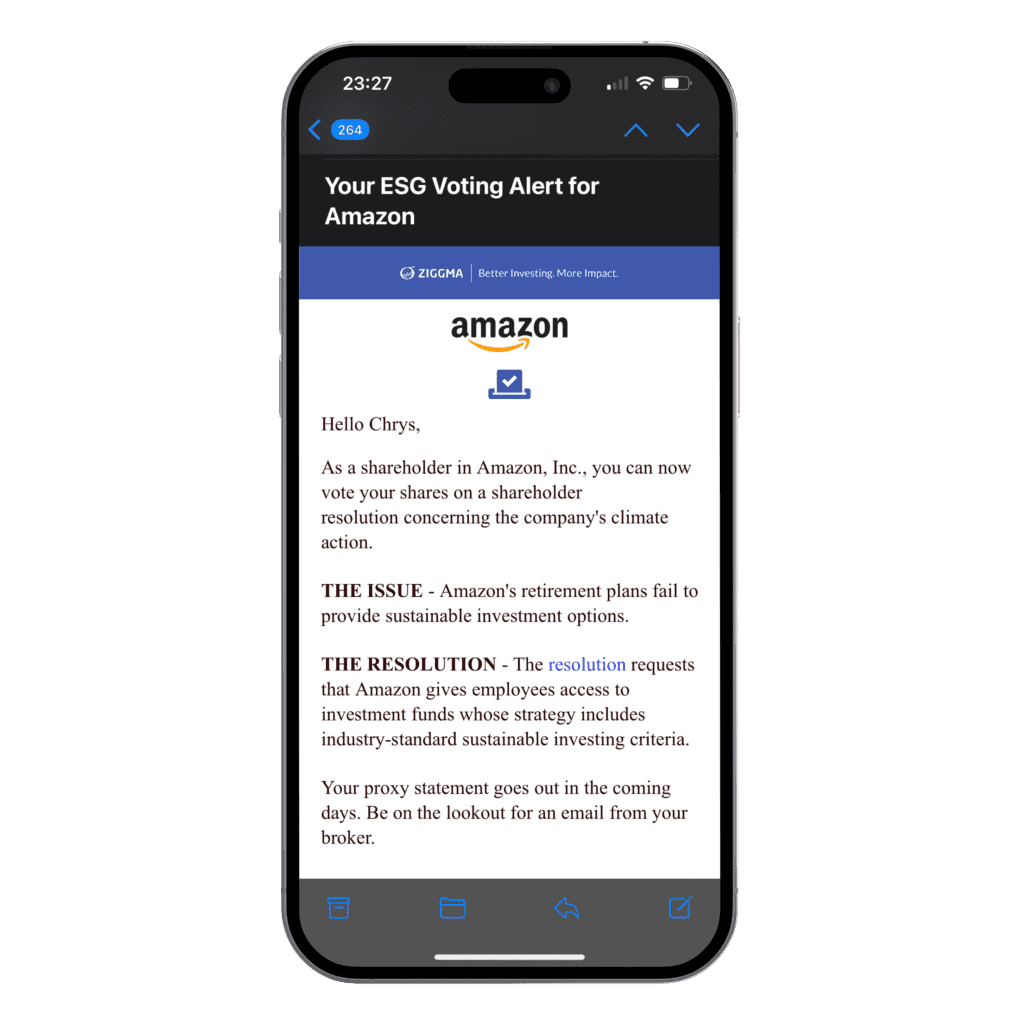 Join our fast growing community dedicated to long term investing.
$1.5bn
ASSETS LINKED TO DATE