Frequently Asked
Questions
Ziggma's Free Portfolio Analytics Tool helps you invest without breaking the bank. Analyze and monitor your portfolio like a pro in no time.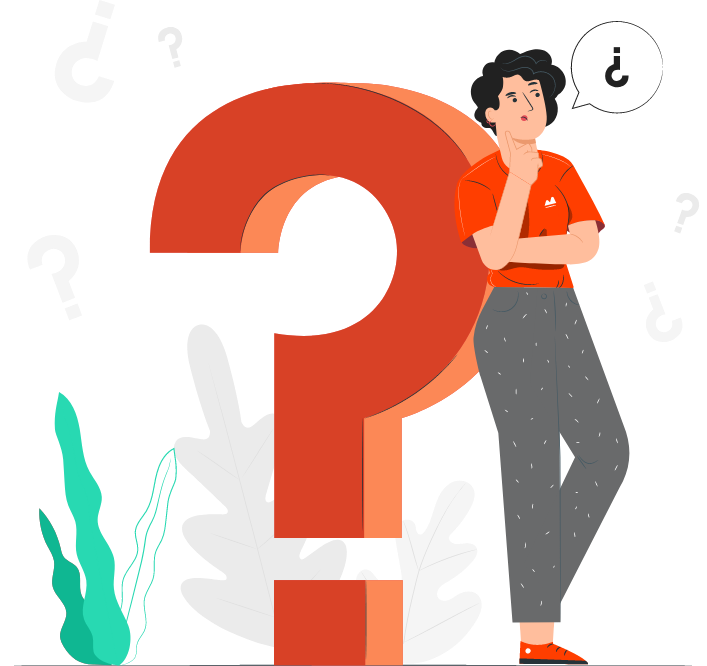 About
The Ziggma Portfolio Manager has been specifically designed to assist investors with their portfolio management through innovative portfolio monitoring views and easy-to-use portfolio tracking and optimization tools. But not only! We have also equipped Ziggma with a market leading multi-asset securities selection tool that is embedded in the Ziggma Portfolio Builder. By combining our Multi-Asset Screener with the Portfolio Builder investors can optimize or even build their portfolios from scratch in one single view. The embedded Instant Portfolio Simulator enables investors to test the impact of a contemplated transaction on the portfolio's key parameters related to risk and key fundamentals, before actually adding the security.
While there are nowadays various platforms out there that do a good job in helping investors select the best values - though, the Ziggma Multi-Asset Screener certainly strives to come out ahead on this account as well - there is currently no web-based platform out there to assist investors in monitoring, improving and protecting their portfolios.
Please note that Ziggma does not intend to provide investment advice or recommendations. For this we would need to know each user's specific situation, i.e. age, financial resources, familiar status, risk tolerance, yield objectives and much more....which is not possible for a web-based service in the first place ... and frankly way more sensitive information than what we want to handle.
Our team is essentially a mix of former credit and equities analysts and several talented developers and designers. While this combination of expertises is helpful to get off to a good start, something more is needed to build a great platform. It is that our tech guys know and understand finance and our finance guys love putting new technologies to use. This combination of skill sets, which we find to be rare based on our professional experience, has proven a great recipe. And, yes if you combine both tech and finance expertise, do contact us. We definitely could use more hands on deck.
No Ziggma is not a broker nor an investment advisor. The Ziggma Portfolio Manager provides risk and portfolio analytics and monitoring tools in order to help investors improve their portfolio management. The interpretation of the information is completely up to you. You cannot enter or transmit any orders on Ziggma. Please connect to your broker for trade execution.
Getting Started
You can get started in just a matter of seconds by signing up via Google or Facebook. Alternatively, create an account with your email adress and password. It hardly takes any longer. Once this is done, there are essentially four possibilities to kick off the Ziggma experience:
Import your portfolio from your brokerage account. Simply click on "Link Your Portfolio" in the portfolio bar on top. The fully secure connection to your account is enabled by Plaid, the leading account data aggregator in the US. For the avoidance of doubt, Ziggma will not know or handle your account number or password at any given point in time. This information is safely stored by Plaid.
Create a portfolio in our Portfolio Builder with the help of the embedded Multi-Asset Screener.
As a Premium subscriber, you can use a Star Investor portfolio (Warren Buffet, Dan Loeb, David Tepper and many more) as a starting point.
Or, if you already have a watchlist or virtual portfolio at Yahoo Finance, you can simply drop it into Ziggma in csv or xls format (no formating necessary).
There are two options:
Import your portfolio from your brokerage account. Simply click on "Link Your Portfolio" on the left-hand side of the portfolio bar. The fully secure connection is enabled by Plaid, the leading account data aggregator in the US. For the avoidance of doubt, Ziggma will not know or handle your account number or password at any given point in time.
If you already have a watchlist or virtual portfolio at Yahoo Finance, you can simply drop it into Ziggma in csv or xls format (no formating necessary). Just click on the import-icon button on the right-hand side in the Portfolio bar and follow the instructions.
You can import your portfolio from thousands of banks and brokers in the US thanks to the fully secure data connection technology provided by our partner Plaid.
Yes, it differs a bit. There is one configuration you have to make in your Interactive Brokers account settings. Please find our explanation
here.
The Portfolio Builder is one of Ziggma's most appreciated tools. Fully integrated with our multi-asset screener it combines a number of innovative features.
Add securities directly from screening results.
Screening results are displayed in a table with a number of key performance indicators.
Instant portfolio simulation.
Add positions on an anterior date in order to get a meaningful impression of the portfolio performance
Jump between portfolios in order to find inspiration including from Star Investor portfolios (Premium subscribers only)
Our Multi-Asset Screener is a one of a kind tool that lets you move seamlessly from one asset class to another (stocks, bonds, ETFs) and screen based on your parameters. The suitability of a security for your portfolio can be gauged very easily by simulating the portfolio addition in the Ziggma Instant Portfolio Simulator.
The Star Investor Portfolios consist of the top holdings of some of the most successful investors in the world, as per their most recent SEC filings. The idea behind this is simple. Find inspiration in the Star Investor Portfolios or use them as a start point for building your portfolio. After all, these companies are in the portfolios for a reason. And, they have been selected by some of the most brilliant analytical minds in finance. Be sure to check, however, if you choose to invest in a Star Investor holding, that your entry price does not deviate too far from the price the Star Investor paid for it.
The back-testing tool is seamlessly integrated in the Portfolio Builder. Simply add a portfolio start date in order to see how a particular portfolio or strategy would have performed over a given time period.
In addition to providing both a long and short term view of portfolio the Ziggma Portfolio Manager will monitor portfolio risk for you relative to risk limits that you can set and adjust at any given time. This means whenever your portfolio's beta or Sharpe Ratio or even the exposure to a single stock or sector hits the risk limit you put in place, you will immediately receive an email informing you of this event. We call these our smart alerts because it allows for close portfolio monitoring without having to frequently connect to one's account. On top of this, Ziggma lets you set smart alerts for beta and volatility for single portfolio position.
As a Ziggma Premium user you can set smart alerts on key financial ratios of your favorite stocks in a matter of seconds, thanks to our ruler bar technology. By setting smart alerts on PE ratio or dividend yield investors are informed when entry of exit points are reached without having to continuously monitor the securities in question.
You cannot miss them in the Diversification, Risk, Fundamental and Technical view. Simply click on "Manage" and set the upper and lower limit on the ruler bar.
Plaid provides the technical infrastructure that connects investors and consumers with traditional financial institutions. The company is the trusted data technology provider for Citi, Transferwise, Robinhood, Betterment and many other well-known financial institutions worldwide.
Bank accounts at all of the major brokers and banks can be connected to the Ziggma Portfolio Manager. If you have an account at Fidelity, Charles Schwab, TD Ameritrade, Robinhood or Citigroup, just to name a few out of thousands, you are good to go.
Security And Privacy
Yes, it is. This step is handled by Plaid, the leading provider of this service (account aggregation) in the US. Plaid works with pretty much every bank in the United States. The fact that the company was recently acquired by VISA for over $ 5 billion is a testament to the quality of its technology. You can learn more about Plaid's
data privacy, protection and
policy
by clicking on the respective links. In the interest of complete clarity, your bank account log-in information is handled solely by Plaid. At no point in time will your bank account log-in information travel to or through the Ziggma systems.
Really not a lot. And we think it is best this way. We are in the business of providing a service, and not in the business of collecting and selling data. Essentially we will have your alias or name (which may or may not be James Bond or Princess Leia), your investment account holdings and your bank. It means that essentially we are providing our portfolio analytics on an anonymous basis. For the avoidance of doubt, please note that Plaid does not provide with any information on any checking, savings or loan accounts you may have. We are focused on investments only. Our mission is to make investing easy.
Plaid provides us an updated record of your investment portfolio once a day over night.
Access
Ziggma has been built to work with all of the main web browsers.